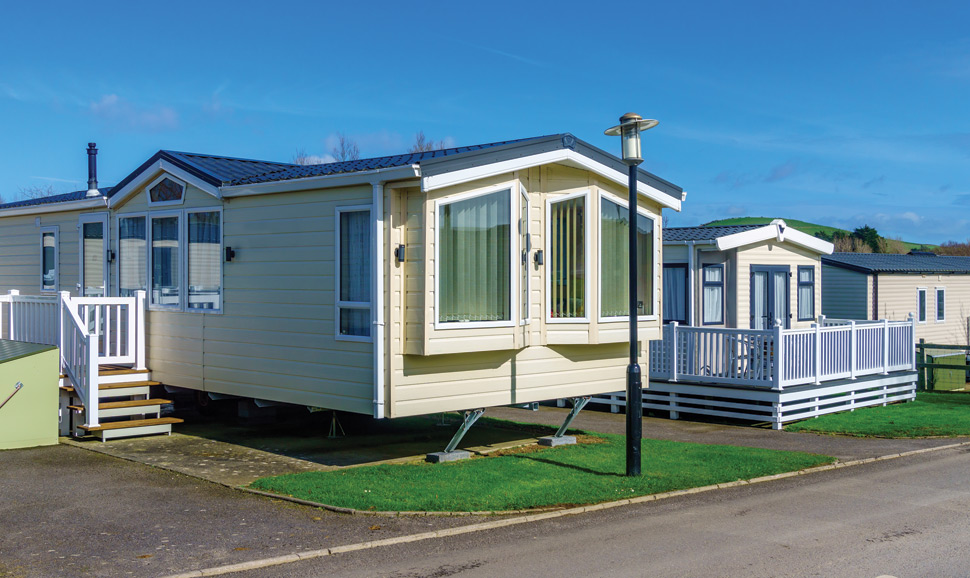 If you are one of the growing number of people who make regular visits to Dorset then you may like to consider owning your own caravan or holiday home. A property on an established holiday park may be more affordable than you think – and if we tell you that the homes are situated in some of Dorset's top holiday destinations then you might like to take a look at the wide choice available below.
There are holiday home parks situated along the whole of the spectacular World Heritage coastline, and inland there are a number set right in the heart of the rolling countryside. As you look through these pages you'll see that there are parks to suit all ages and budgets. Some are ideal for families as they provide children's clubs, entertainment and sports and leisure facilities. But if a secluded location with peace and quiet is more up your street then you'll find that too.
Many parks allow sub-letting, which allows you to rent out your property to provide an income when you are not making use of it yourself. Alternatively, perhaps you could share the expenditure with family members and take it in turns to make full use of your holiday retreat.
Caravans offer all the space and conveniences one would expect of a twenty-first-century dwelling: there are chalets with all the comforts of home; luxury lodges may have private verandas and patios – the choice is yours!
But even if owning your own holiday home is out of the question, you could still hire one and enjoy all the amenities on offer. Many parks have restaurants and bars so you have the choice of self-catering or can opt to eat out as often as you wish. On-site shops and laundry facilities make your stay easy and carefree, there's no need to go charging off as soon as you arrive.
If the idea of a caravan holiday or second home is something that appeals to you then take a look through the options below, and when you're in the area why not call in to speak with the proprietors of the parks that best suit your needs. That way you will be able to make the right choice.
Photo (top): Chris Jones
Dorset Holiday Parks
Most if not all of the holiday parks listed below offer sales of carvans or lodges. Take your first step to holiday home ownership in Dorset.