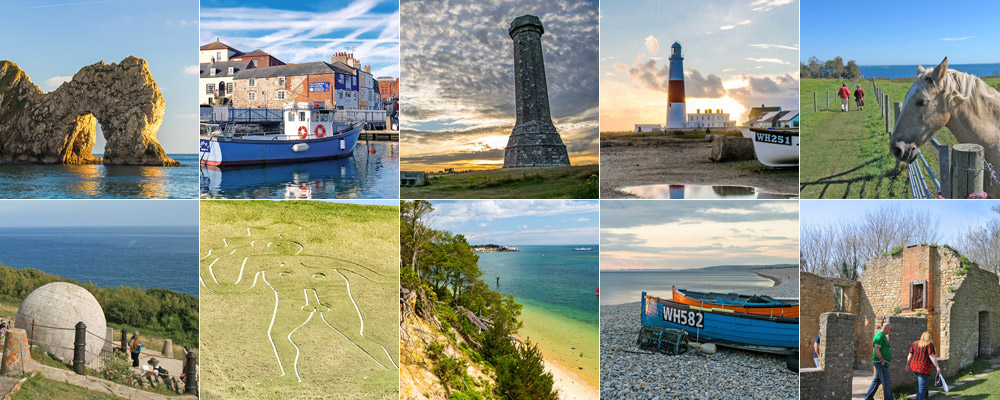 Dorset is blessed with more beauty spots and landmarks per square mile than anywhere else (ok we just made that up, but it's got a lot).
With its stunning countryside, breathtaking coastal views, historic monuments and spectacular natural features, you don't have to look far to see why visitors just can't get enough of what Dorset has to offer.
One of the great advantages is just how accessible everything is – many sights are close together and you could pack a lot into just one day, but there's so much to see that you'll always want to come back for more.
Ten great Dorset points of interest
If that's not enough for you, don't forget to check out the great attractions and activities on offer throughout Dorset. There's always something to see and do!