Dorset Set for September Heatwave
16 September 2019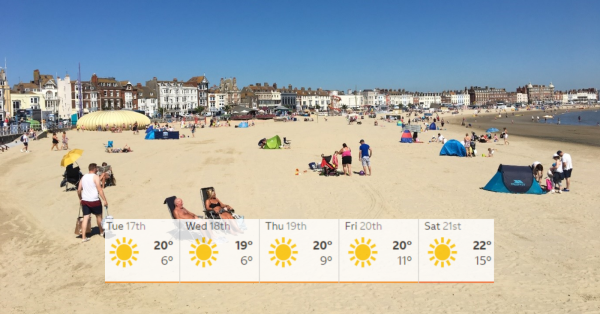 Dorset has had its fair spell of heatwaves over the summer – but it's not over yet!
This week, w/c 16th September, we're set for another.
Temperatures are expected to rise to the 20's, and we can expect 5 full days of sun.
Enjoy it while it lasts!
How about a some food and drink in the sun with some al fresco dining? Or exploring the outdoors and Jurassic Coast with some of Dorset's best places of interest? Alternatively, here's a list of great outdoor activities and things to do.
Weather forecast - BBC Weather
Please share or leave a comment
Latest Features
Places to Go
Find places to go and things to do in Dorset using the options below.
Dorset Events