Things to do in
Dorchester
Visitor information for Dorchester in
Dorset
Dorset's county town of Dorchester is a fun and fascinating place to visit. With history, shopping, family attractions and a wide range of restaurants, there is so much to do! And, being situated near the centre of the county, Dorchester makes a perfect base for a tour around Dorset.
In the town centre you'll find plenty of independent retailers alongside some more familiar high street names. Take a break from the shopping and enjoy a spot of light lunch or a hearty meal in one of the cafes or restaurants. Explore Poundbury where numerous shops are dotted amongst this attractive village-style development of houses, offices and factories. Brewery Square, situated a short stroll from the town centre, is home to a selection of smart shops and chain restaurants as well as a cinema. It's become a popular destination, particularly in the evening when it's buzzing with diners and film-goers. Just behind Trinity Street you'll find the Borough Gardens, where there's a play area to keep the children entertained as well as tennis courts and an outdoor gym for sporty individuals. With grassy banks and floral displays it's a good place to sit and enjoy a lunchtime sandwich or afternoon picnic.
The latest blockbusters can be seen at the Plaza Cinema or the Odeon at Brewery Square; and there's often entertainment at the Corn Exchange. Events in the town include colourful street markets, an annual arts festival, carnival day and lots of special events at the local museums and family attractions.
Of course, we can't talk about Dorchester without acknowledging legendary poet and writer Thomas Hardy. Author of Tess of the D'Urbervilles, Far From the Madding Crowd and The Mayor of Casterbridge, Hardy was born and spent his early years in a thatched cottage at nearby Bockhampton. He later became an architect and designed Max Gate, a home in Dorchester for himself and his wife Emma. Both Hardy's cottage and Max Gate are open to the public on selected days from April to October.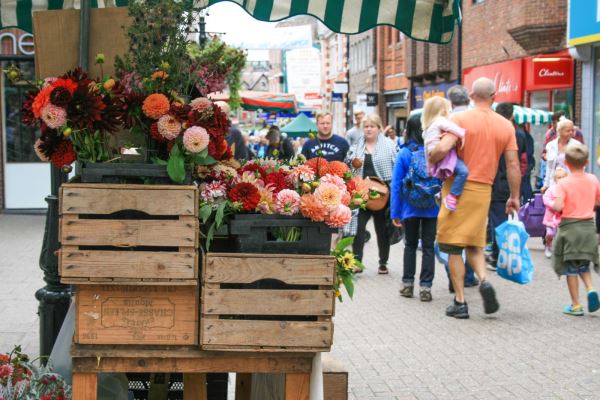 Dorchester Places of Interest
Places to Go
Find places to go and things to do in Dorchester using the options below.
You can also explore all of the venues on our Dorchester Map.
Dorchester Events
Sign up for Resort Dorset offers, events and news by email
Your data will only be used to send relevant information relating to Resort Dorset magazine and digital platforms. We will not share your data with any third parties, and you can of course unsubscribe at any time. Please see our full
privacy policy here
.