Things to do in
New Forest
Visitor information for New Forest in
Dorset
There's something rather magical about being deep in a forest – that sense of being at one with nature as you stand amongst trees that have seen hundreds of years pass through the familiar seasonal changes. And each of those seasons offers something different to admire: in winter the Forest is in dormant mode yet still beautiful on a frosty morning; as spring arrives nature wakes up and buds swell to the sound of the birds' songs; summer brings out the purple heather and golden dwarf gorse; and as the autumn leaves turn gold and brown it's arguably the finest time of year to capture on camera.
You'll no doubt come across the ponies for which the New Forest is rather famous, but there are ancient rights of pasture still in use today so don't be surprised if you come across farmed cattle, pigs or donkeys grazing along the roadside, or wild deer deep in the Forest.
We have William the Conqueror to thank for the New Forest as he declared it a royal hunting ground where he would hunt for deer and wild boar with his guests. His son, William II, was killed by an arrow through his lung whilst hunting in the Forest; the exact circumstances of his death remain a mystery.
The New Forest, designated a National Park in 2005, is home to what is believed to be the highest concentration of ancient and veteran trees in northern Europe, with some 1.000 ancient specimens having been recorded. The largest oak is the Knightwood Oak which has a girth of 7.38 metres and is more than 500 years old. But the Forest also has a vast area of heathland, much of which is covered in heather and gorse that supports many bird and reptile species.
Getting about in the Forest under your own steam is a pleasure as there are plenty of traffic-free routes for walkers, cyclists and horse riders to follow. Cycles can be hired from a number of outlets, whilst there are riding stables dotted throughout the Forest. Enjoy a picnic at one of the tables provided at various sites; it's a traditional pleasure that never fails to please all the family.
As well as all the natural beauty of the Forest to enjoy, there are excellent family attractions and fascinating town museums to delve into, sports facilities aplenty and historic houses and gardens to visit – the list of things to see and do is seemingly endless. With forty miles of coastline on the southern edge, you can even combine a stay in the New Forest with a day by the seaside!
Visit the Forest's small towns and villages and you'll find an array of small shops which are complemented by cosy cafes and character pubs serving up tasty snacks and meals.
To make the most of your visit to this special area, call into the New Forest Centre at Lyndhurst. As well as having helpful staff on hand to answer any questions, there are lots of maps and guides which will help you navigate your way around.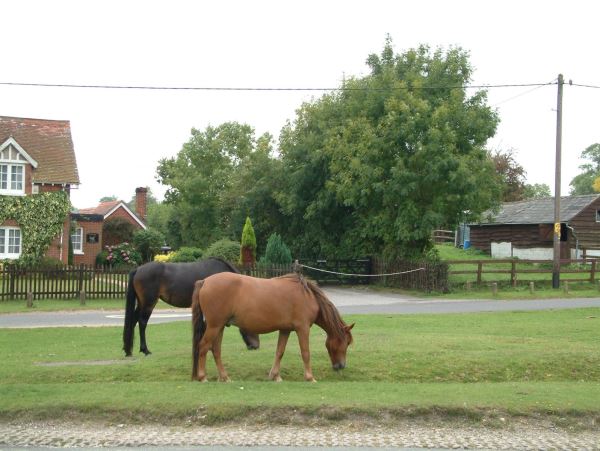 Places to Go
Find places to go and things to do in New Forest using the options below.
You can also explore all of the venues on our New Forest Map.
New Forest Events
Sign up for Resort Dorset offers, events and news by email
Your data will only be used to send relevant information relating to Resort Dorset magazine and digital platforms. We will not share your data with any third parties, and you can of course unsubscribe at any time. Please see our full
privacy policy here
.