Dorset Countryside
12 February 2018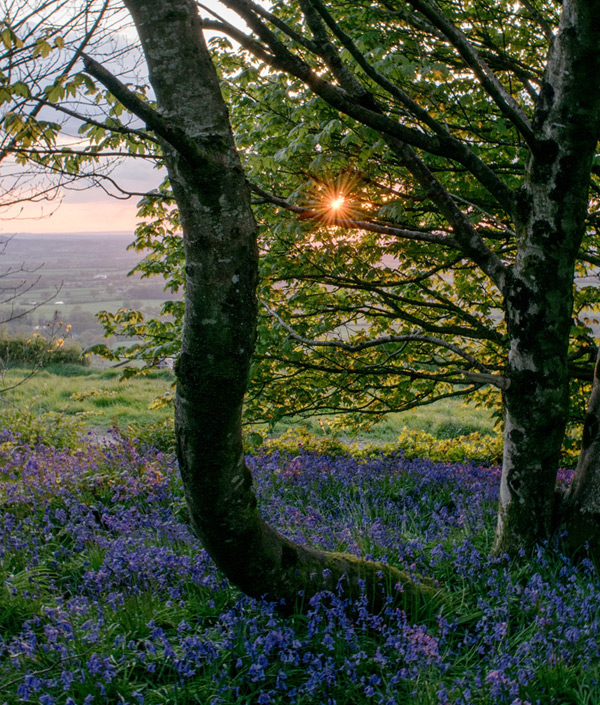 Escape to the Dorset countryside and breathe in the fresh air as you gaze over a landscape that looks untouched by time; you can just imagine days gone by, when horses pulled the plough and milk churns were left at the farm gate awaiting collection.
Rural Dorset sits to the north and east of the county and is made up of rolling hills, chalk downlands, flower meadows, heathlands, and fertile farmland that produces a variety of crops. The Dorset Wildlife Trust has a number of nature reserves in this area – visit their website to find out more about the Trust and how you can discover the natural environment.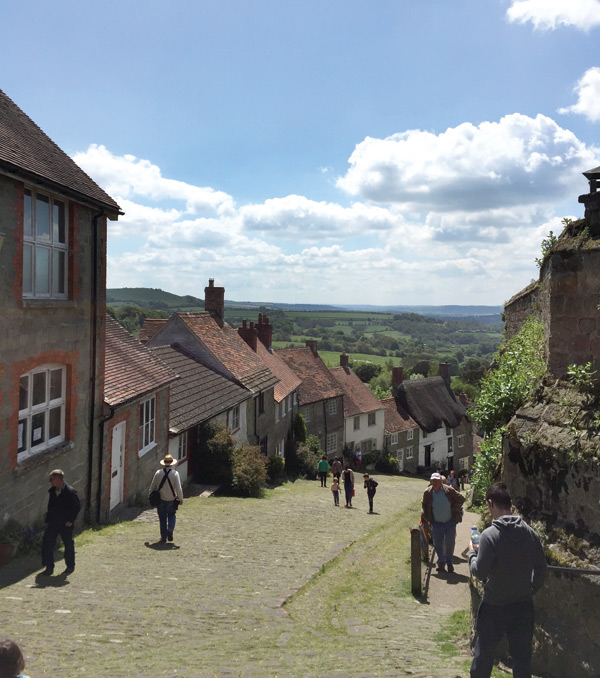 For the best rural views you need to aim high – and situated at over 700ft above sea level, the market town of Shaftesbury is a good starting point. As you stand at the top of Gold Hill (made famous by the Hovis advert in 1978) the Dorset countryside unfolds below and stretches as far as the eye can see. The town is home a surprising number of small specialist shops and there are numerous cafes and restaurants in which to enjoy some of the local goodies. Visit the town museum where you can discover the history of Shaftesbury, which is revealed in displays of costume, artefacts and in the art of button making, which was once a thriving cottage industry.
The market town of Blandford has some fine Georgian architecture which was designed by brothers William and John Bastard, who were commissioned to rebuild the town following a devastating fire in 1731 which destroyed most of the buildings. Blandford Museum has a large collection of artefacts depicting 400 years of Blandford's history alongside a reproduced cobbler's shop and a Victorian child's playroom.
The small towns of Sturminster Newton and Gillingham, and also the pretty village of Milton Abbas, should also be on your list of places to visit. Milton Abbas attracts many visitors who are enchanted by the picture-postcard cottages that line the main street of this village. Visit the impressive Milton Abbey, which sits in the grounds of Milton Abbey School: built in the 14th and 15th centuries this former monastery is open to the public throughout the year.
Heavy horses, a model town and secret codes are just some of the subjects on offer at local attractions. Jump to it at a trampoline park; head for Moors Valley, the country's third largest country park; check out the local arts centres that showcase a wealth of local talent; and round off your day by enjoying a show at a theatre.
As you might expect, there are numerous countryside and agricultural events that take place here in rural Dorset. These include the huge Great Dorset Steam Fair which takes place this year from 23rd to 27th August; Shaftesbury Food & Drinks Festival (13th May); the Gillingham & Shaftesbury Agricultural Show (15th August); the Wessex Heavy Horse Show (30th September); and Stock Gaylard Oak Fair (25th & 26th August).
Rural Dorset is justifiable proud of the local foods that the area produces and these can be bought at delicatessens, farm shops and Farmers' Markets, or enjoyed in many of the restaurants, pubs and cafes that promote home-grown products.
Walk along one of the many footpaths that follow the river Stour or lead to the lofty heights of Badbury Rings or Hambledon or Hod Hill. The North Dorset Trailway is a cycling, horse-riding and walking route that uses an old railway line to provide superb access to the classic countryside and villages of the Blackmore Vale.
Please share or leave a comment
Latest Features
Places to Go
Find places to go and things to do in Dorset using the options below.
Dorset Events
Sign up for Resort Dorset offers, events and news by email
Your data will only be used to send relevant information relating to Resort Dorset magazine and digital platforms. We will not share your data with any third parties, and you can of course unsubscribe at any time. Please see our full
privacy policy here
.