Dorset Features
The latest articles from Resort Dorset are previewed below
15 Mar 2017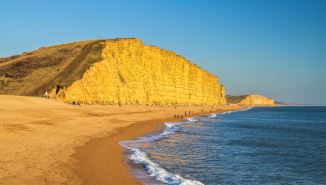 Where is Broadchurch Filmed? Hit ITV series Broadchurch is now back on our screens and West Bay in Dorset once again finds itself in the spotlight. On-screen drama is a given, but the dramatic cliffs, seascape and beautiful surroundings provide a wonderful drama of their own. An all-star cast including David Tennant and Olivia Colman return in series 3, and a dark new case needs solving. The iconic cliffs at West Bay are bound to feature heavily in Broadchurch, but ...
Read more...
9 Mar 2017
The Resort Dorset website was re-launched today. Bringing together information on what to see and do across the county, the website aims to be a comprehensive resource for visitors to the area. We'll be adding more events, vouchers and interesting articles to the website over the coming months. Stay tuned, and to see more of what Dorset has to offer give our popular Resort Dorset Facebook page a like.
Read more...
All the latest news articles and features about Dorset are shown on this page. While you're here, don't forget to check out some of the great things to see and do around the county...
Places to Go
Find places to go and things to do in Dorset using the options below.
Dorset Events