Unusual Things to do in Dorset
11 June 2019
In Dorset, things can get a bit quirky, but quirky often means a fun, unforgettable experience. With a wealth of history, attractions and even animals, the county offers an eclectic mix you'd struggle to find anywhere else. The rural culture that blesses the South West, along with a striking coastline, creates many unique opportunities, meaning you've got plenty of choices when looking for unusual things to do in Dorset. From visiting a 'ghost village' to hill-trekking with a llama to driving a steam train, take a look the weird and wonderful on offer below.
Tyneham Village
On the Isle of Purbeck, lies Tyneham: a village in which no one has lived since World War II, and where you'll find the remains of what used to be. In 1943, the village was evacuated in order for our respected soldiers to carry out training; however, the locals never returned and the village remains the property of Ministry of Defence. Many buildings were damaged in the training process, but the school and church have been restored and now act as a museum to give insight into what this idyllic life would have been like.
Thankfully, you are allowed to visit Tyneham to discover the 'ghost village' most weekends and school holidays throughout the year.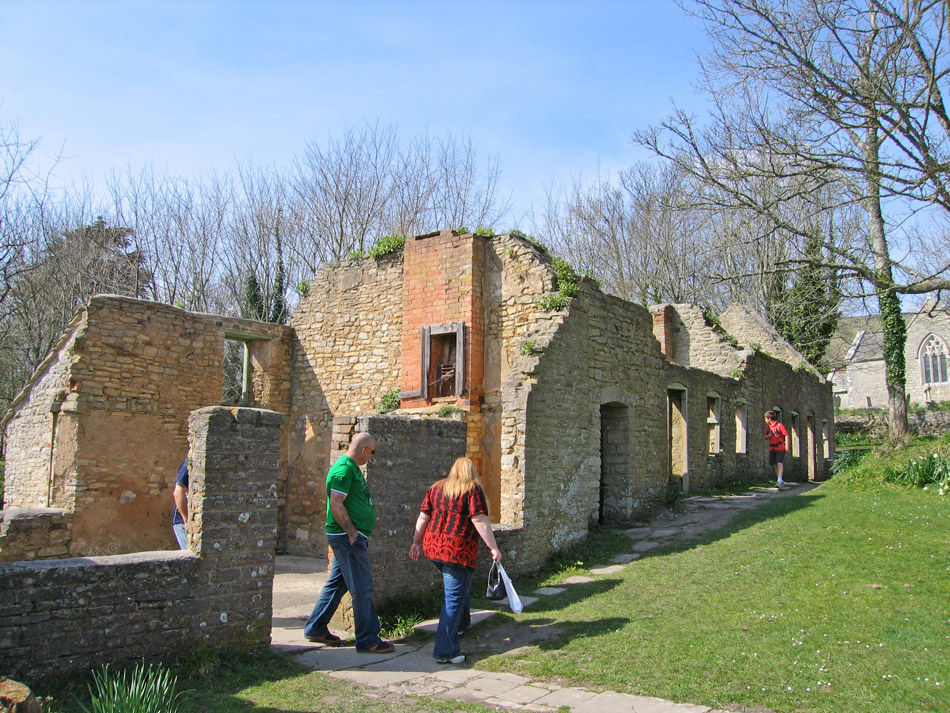 Bridport Hat Festival
It's not often you see a town that puts on a festival to celebrate wearing hats, but Bridport are a step a'head' when it comes to inventive events. Fundraising for head-related charities and celebrating the end of summertime, Bridport Hat Festival offers a creative occasion with competitions that include 'Fun Hat', and 'Best Hatted Dog'. The festival itself brings a range of fun and enjoyable activities including live music, lots of food and drink, and quirky trade stalls.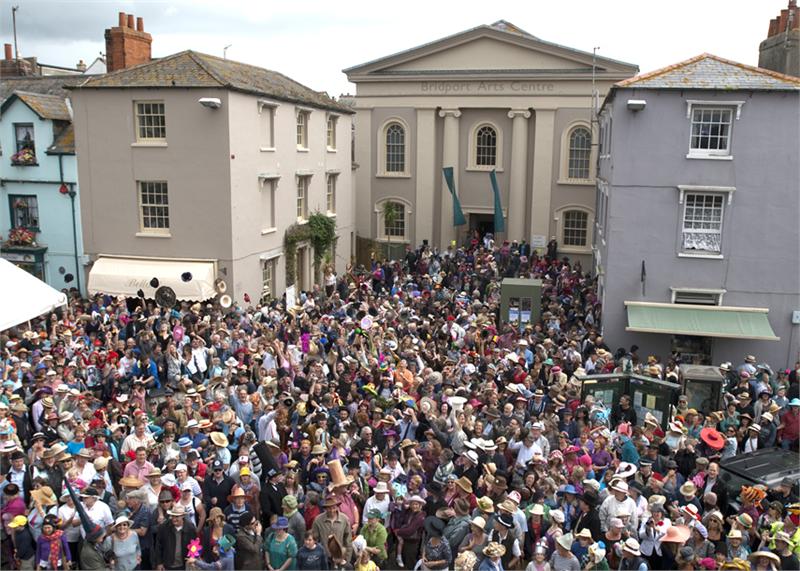 Swanage Railway
Swanage Railway Station provides you with the ultimate, iconic steam-train experience: you can take a ride through the Purbeck countryside, treat yourself to an Afternoon Tea in one of their carriages, or even have the pleasure of driving one – please check the website for further details and availability.
On every Saturday throughout the summer, until 8th September, you're now able to get a South Western Railway train from many locations across Dorset and Somerset. This means a return trip to Swanage and a fantastic steam-train experience from as little as £15. Return trips to Swanage are either £5 or £10 depending on location, and you're able to get a discounted steam train ticket for £10 when arriving.
As well as a steam-train trip, Swanage is blessed with its beautiful golden beach that is absolutely worth visiting.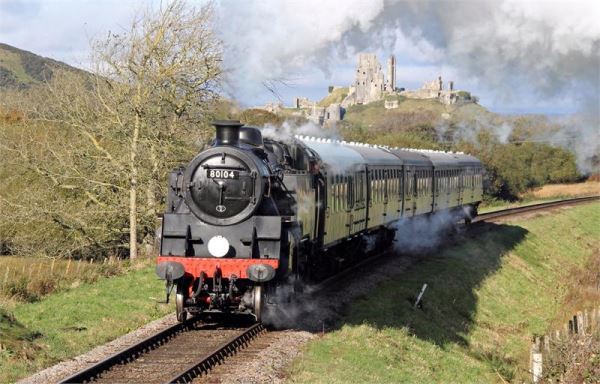 Portland Alpacas
Portland Alpacas are based at Fancy's Farm on Portland. Here, you can visit the Alpacas that are just so adorable. Alpacas are friendly and loving animals that like to socialise with just about everyone - their soft, fluffy coat is perfect for a fuss. Even better, you're allowed to walk the Alpacas at Fancy's Farm! It's worth calling in advance to book in, as they are widely loved by all! Walking an Alpaca around the Isle of Portland... Pretty unique, right?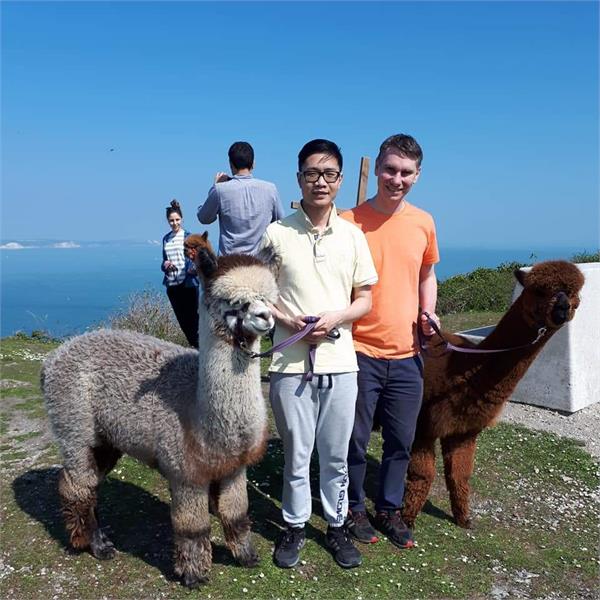 Dorset Knob Throwing
No guide to the quirky side of Dorset would be complete without this one. Dorset Knobs are extremely hard, round, yet tasty savoury biscuits. Whilst they're enjoyed with strong cheeses and tea, they're also, as it turns out, ideal for throwing, because of how solid they are.
That's why, each year in May, the Dorset Knob Throwing Festival takes place on the grounds of Kingston Maurward College, Dorchester. Lots of people come together to compete against one another to see who can throw a Knob the furthest. There are also other competitions such as the Knob and Spoon race, Knob Eating, Knob Painting, Guess the Weight of the Big Knob, Knob Darts and Knob Pyramid. The event runs alongside the Frome Valley Food Festival, meaning there are lots of delicious foods from Dorset and its surrounding areas to sample and purchase. The festival is dog-friendly, too, just keep them away from the Knobs.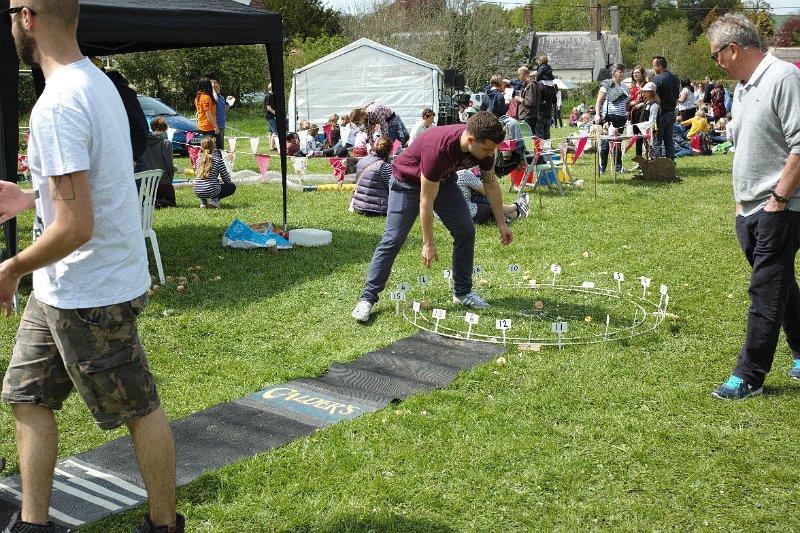 Cerne Abbas Giant
This ancient naked chalk figure is iconic with Dorset, and a visit to see him in all his glory is a must. Whilst no one knows the reason behind the Cerne Abbas Giant for definite, suggestions are made that it dates back to the Iron Age and is either an ancient symbol of spirituality, an illustration of Greco-Roman Hercules, or a mockery of Oliver Cromwell – but these are just theories. Fact is, he's here in the Dorset Downs and you can discover one of the most well-known hill figures in the UK for yourself.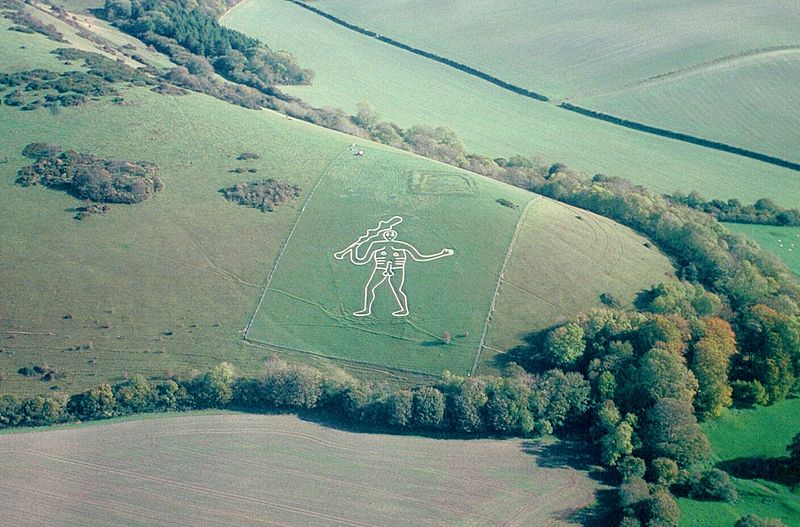 Image by Pete Harlow - Own work, CC BY-SA 3.0, https://commons.wikimedia.org/w/index.php?curid=22540551. Under licence of https://creativecommons.org/licenses/by-sa/3.0/legalcode.
Glass Blowing
Be blown away by the skills on show at Stuart Wiltshire Glass, based in Weymouth, or try your own hand at glass blowing. Sculpt your very own glass creation and gain an insight into how this ancient craft works. As well as being able to experience glass blowing first-hand, there are lots of brilliant glass sculptures crafted by Stuart himself that are available to view and buy. It's not every day you get to blow glass into an item of your choice, so it's definitely one to tick off the list.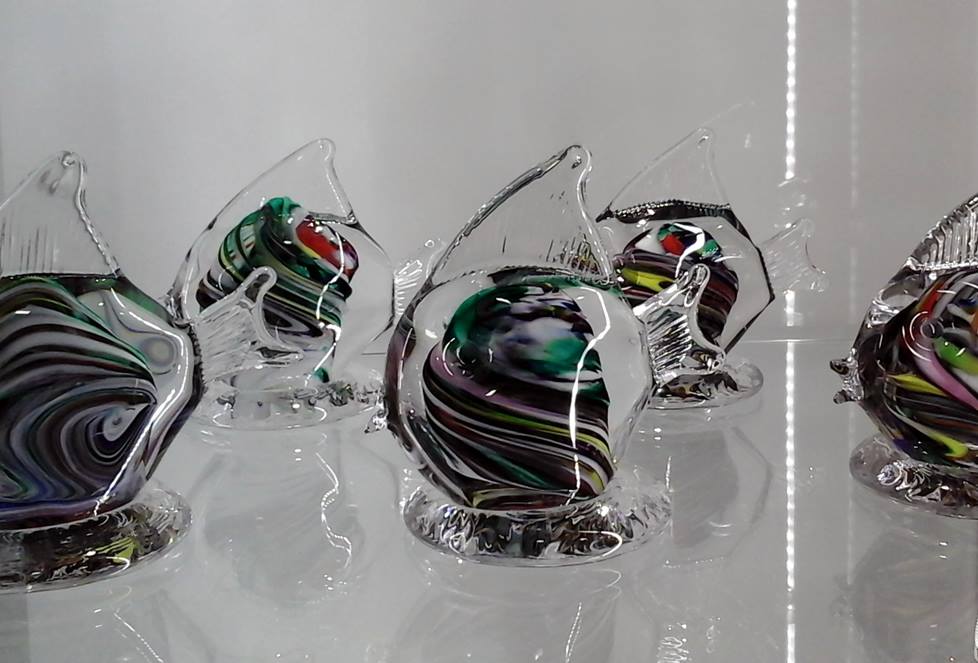 Abbotsbury Swannery
You've most likely seen swans at lakesides, but Abbotsbury Swannery offers the only sanctuary in the world that controls the birth and nesting of Mute Swans. Venture over 25-acres worth of Swan territory, discover the life of a Swan, their history and much more. Also, where Abbotsbury Swannery is situated — in Abbotsbury (obviously) — you'll be in one of Dorset's most admired and respected villages, surrounded by astonishing land, architecture, and Subtropical Gardens.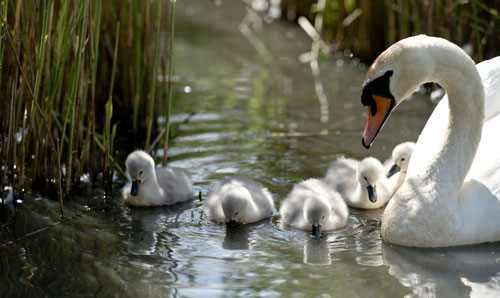 Wimborne Model Town
Explore a town that's 1/10th of the size of normality. Wimborne Model Town dates back to 1951, and its uniqueness consistently attracts worldwide visitors. It's attention to detail with over 200 shop fronts, a relaxing yet beautiful garden area overlooking satisfying views, a miniature railway, tea rooms, outdoor chess, and golf putting all make for a place that's well worth visiting.

Nothe Fort
Artillery, tunnels and much more create an extremely interesting experience for all at The Nothe Fort, Weymouth. Dating all the way back to as early as 1860, it served Weymouth and Portland as a defence system during numerous wars including World War I and World War II. Since 1978, the Nothe Fort has been preserved close to its original state and as a precious asset of local history with lots of knowledge, facts and evidence to be uncovered by visitors. There's even been reports of paranormal activity. Will you hear the whistle of the ghostly gunner? Entry prices are very reasonable, and you'll also get the privilege of the view of Weymouth Bay and a walk through Nothe Gardens.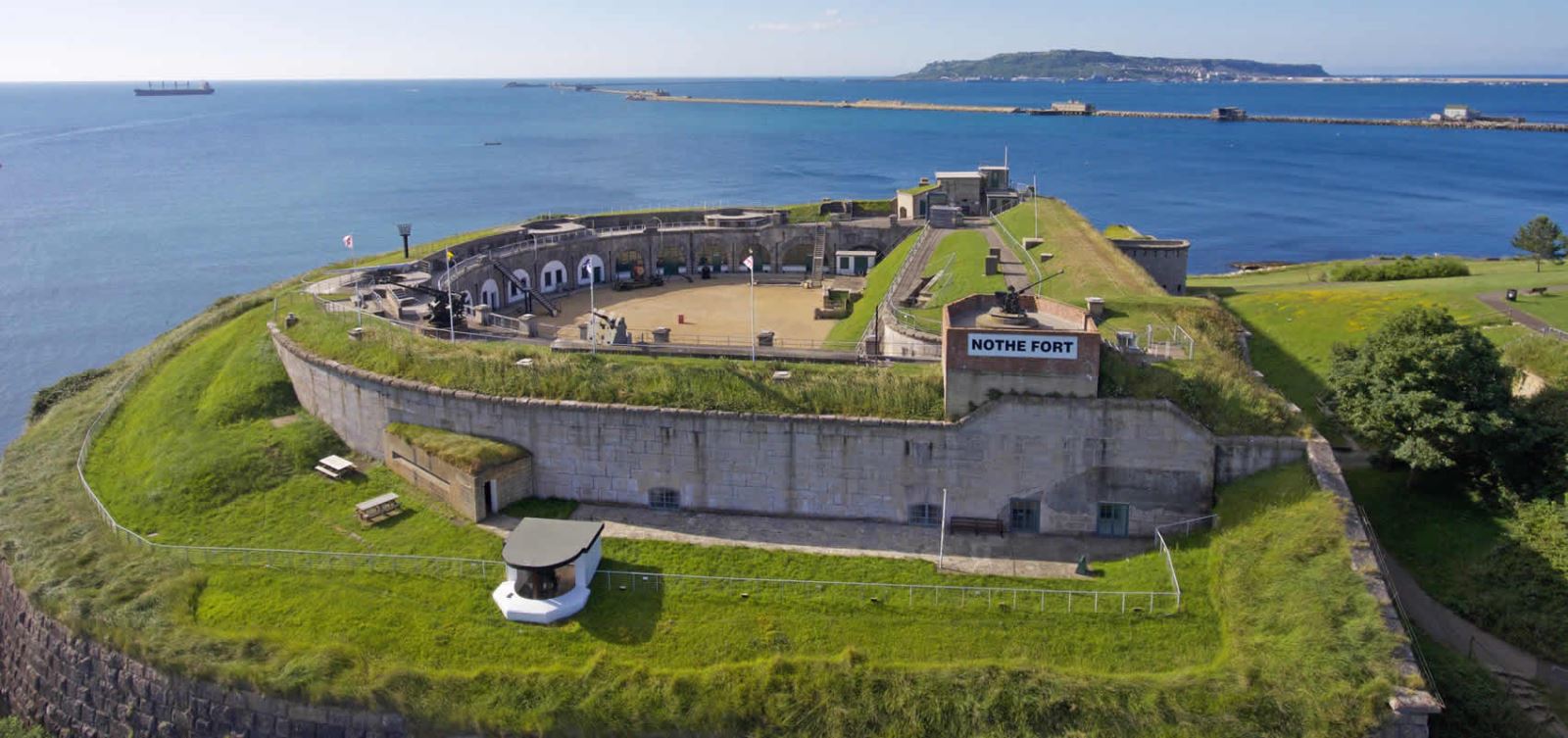 Seek Stone Sculptures on Portland
Within Tout Quarry, on Portland you can roam freely to find lots of rock sculpture and engravings, including the 'Falling Man', created by Antony Gormley. Portland is an attractive area for adventuring, with its lighthouses at Portland Bill lying at the very south of the Jurassic Coast and the famous Chesil beach.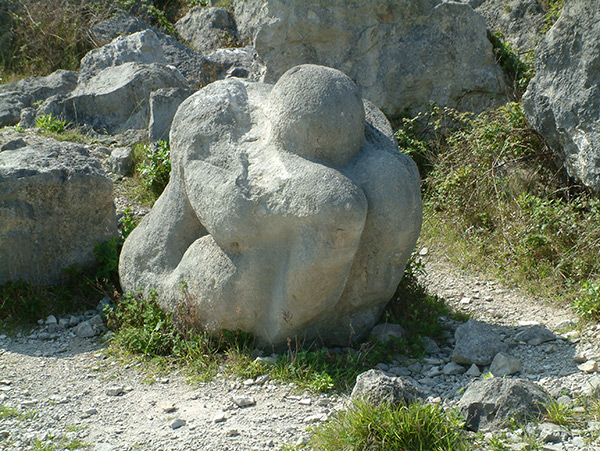 The Gold Hill Cheese Race
The picturesque Gold Hill in Shaftesbury (you may recognise it from the Hovis adverts) is used as a racing track each year. Not as you'd think though — you've got to carry a great slab of cheese to weigh you down as you try and leverage yourself up the steep hill. Races are available in lots of different categories, including men's, women's, age categories for children, relay teams and veterans. It's not very often you'd run up a hill with a block of cheese, competing against others. The event is part of the Shaftesbury food and drink festival, so it's a great opportunity to join in and celebrate local food with lots on offer to try, with live cooking showcases from professional chefs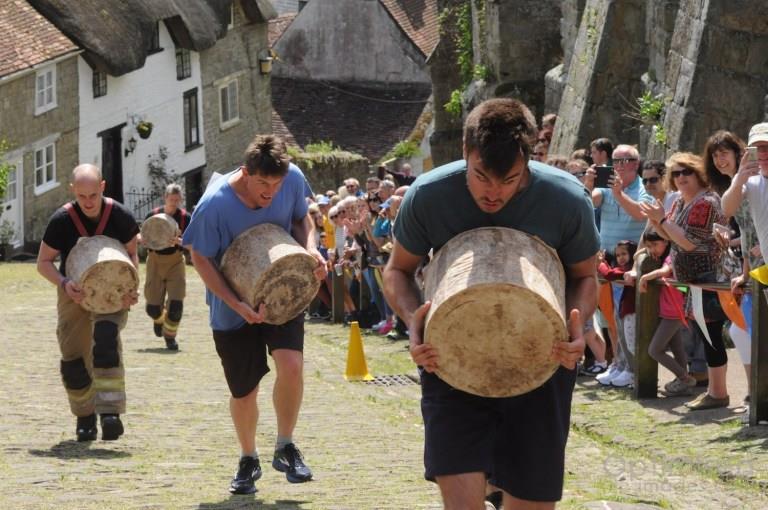 .
Please share or leave a comment
Latest Features
Places to Go
Find places to go and things to do in Dorset using the options below.
Dorset Events
Sign up for Resort Dorset offers, events and news by email
Your data will only be used to send relevant information relating to Resort Dorset magazine and digital platforms. We will not share your data with any third parties, and you can of course unsubscribe at any time. Please see our full
privacy policy here
.