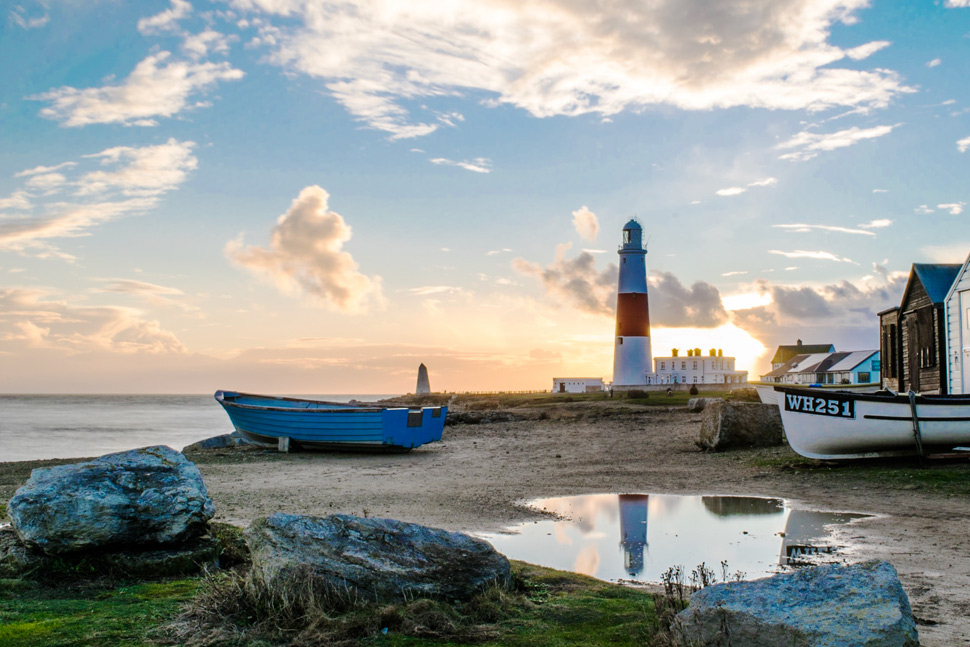 Portland Bill is the graveyard of many vessels that failed to reach land in Weymouth or Portland. From the shore you can see the Portland Race, a meeting of the tides that causes a continuous disturbance.
Portland Bill Lighthouse guides vessels heading for Portland and Weymouth through these hazardous waters as well as acting as a waymark for ships navigating the English Channel.
There are actually three lighthouses at Portland Bill, but it is the taller red and white one that is in service today, albeit automatically controlled. One of the older lighthouses is now in residential use while the other, the Old Lower Light, is home to The Bird Observatory & Field Centre. The Observatory keeps daily records of all bird sightings as in the migrating season the island is used as a welcome stopping off point when flying south.
A visitor centre at Portland Bill is open during the summer months and it contains a range of displays depicting Trinity House lighthouses, shipwrecks and information on the Isle of Portland. It also offers you the opportunity to climb the lighthouse tower to admire the views.
Things to Do Near Portland Bill: