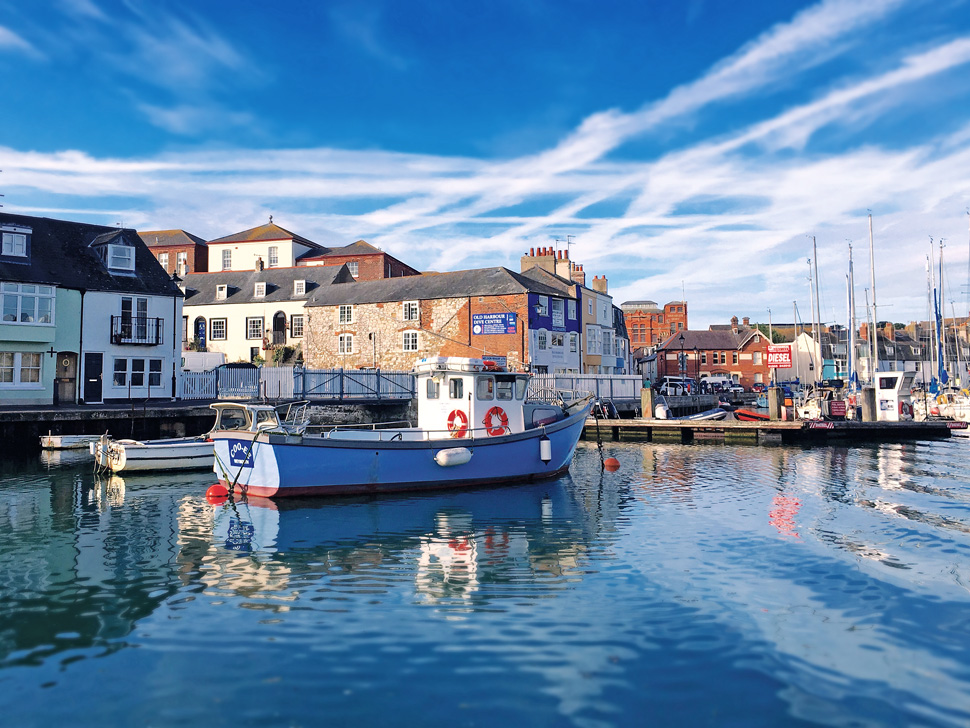 From the early departure of the fishing fleet to the evening return of the yachts that have enjoyed a day's sailing, there is always something happening on and around Weymouth's delightful harbourside. Find a comfortable spot to sit and you could spend hours engrossed in the action both on and off the water.
Private motor cruisers and yachts of all sizes, with decks gleaming and ropes coiled in neat circles, pass to and fro in a constant parade. The taller-masted vessels will have to wait for the Town Bridge to rise before they can pass in and out of the inner harbour. From mid-April to mid-September this occurs at two-hourly intervals from 8am until 8pm (another at 9pm in June, July & August) and if you've not seen it before then it's a holiday photo opportunity worth catching.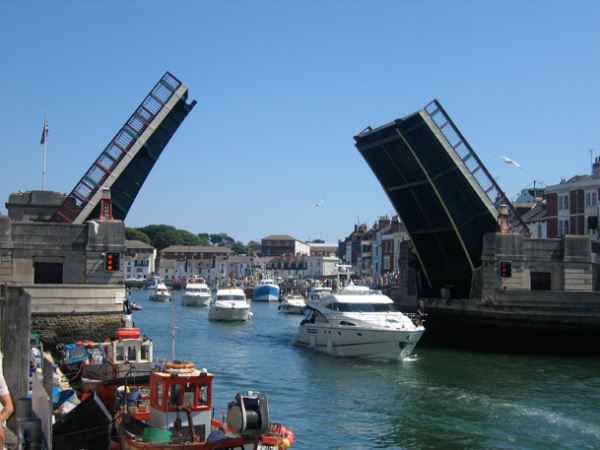 A novelty way for pedestrians to cross the harbour is by taking one of the small rowing boats that ferry passengers from steps not far from the Pavilion Theatre to Nothe Parade on the far side. Those wanting to go further can take a ferry over to Portland or enjoy a trip along the Jurassic Coast to see just why UNESCO awarded the coastline natural World Heritage status. Fast RIB rides and angling or diving trips are alternative ways of getting out on the water.
But landlubbers can also enjoy the Weymouth Old Harbour as there's plenty to see and do on both sides. In Trinity Street there's a Tudor house that has been restored by the Weymouth Civic Society: furnished in period style it is open to the public on selected days. The Nothe Fort is a fascinating museum with over 70 rooms and underground passages to explore. The Fort is situated in the Nothe Gardens, which are perfect if you are looking for somewhere to enjoy a picnic.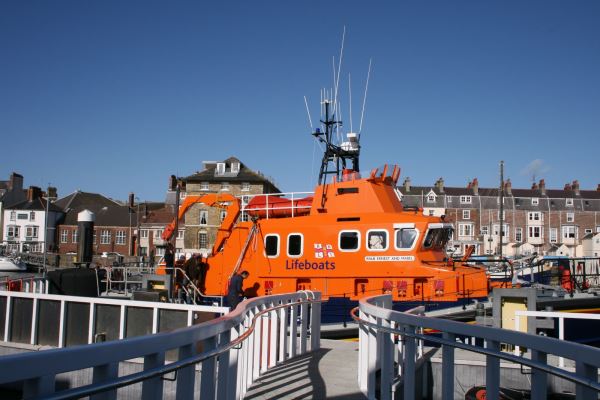 Browse in the delightful gallery which has lots of inspiration for the home or for gifts; pick up fresh fish from the harbourside fishmonger who will have received much of his catch from the local fishing boats; purchase a crab line and bucket from the chandlers and watch the children have fun dangling their lines over the harbour wall – you could spend a whole enjoyable day here.
Sit outside and enjoy a bite to eat at one of the tea rooms, cafes and restaurants that serve up a tempting selection of snacks and meals. The harbour walls are ideal for sitting on while tucking in to paper-wrapped fish and chips and sipping a cool drink from one of the harbourside pubs. But please don't feed the seagulls as they can become aggressive and cause injury as they try to snatch food from your hand.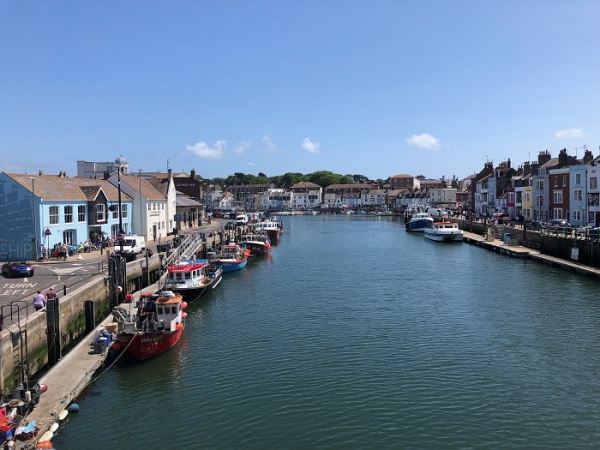 The award-winning Nyetimber Dorset Seafood Festival takes place around the harbour each summer. This fabulous event continues to grow each year and there is sure to be lots to explore. Around one hundred stalls offer a wide variety of mouth-watering seafood dishes to be enjoyed with the Nyetimber sparkling wines.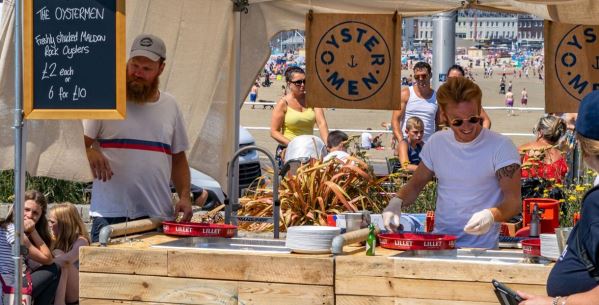 Things to do around Weymouth Harbour
Please share or leave a comment
More Places of Interest
Places to Go
Find places to go and things to do in Dorset using the options below.
Dorset Events
Sign up for Resort Dorset offers, events and news by email
Your data will only be used to send relevant information relating to Resort Dorset magazine and digital platforms. We will not share your data with any third parties, and you can of course unsubscribe at any time. Please see our full
privacy policy here
.