COVID-19: Enjoy Dorset responsibly. Please follow government advice on restrictions and social distancing. Prior to travel, please check with individual businesses and event organisers for confirmation of opening times and restrictions.
Jurassic Coast
12 February 2018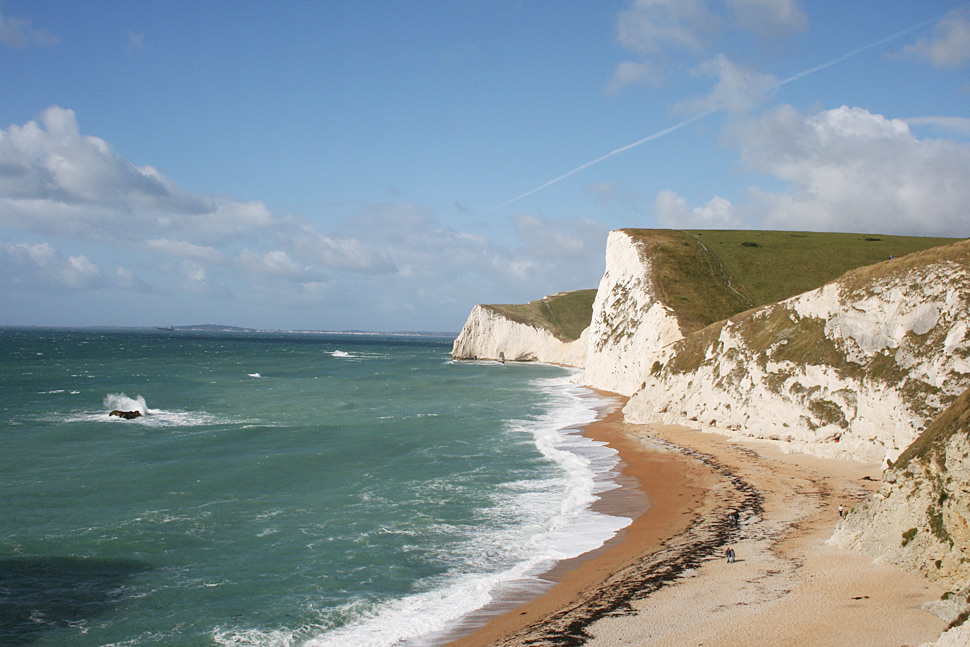 Covering 95 miles, from Orcombe Point in east Devon to Old Harry Rocks in Dorset, the Jurassic Coast is an unprecedented place where the history from millions of years is lying beneath your feet. In 2001, the coastline was listed as one of the UNESCO's natural World Heritage sites due to it being one of the most significant Earth Science locations in the world.
The sheer beauty of the coastline that makes this place so special. At 18 miles long, Chesil Beach, with the Fleet Lagoon behind it, is probably the single largest feature of the coastline. The entire length is made of pebbles that gradually increase in size from pea sized at West Bay to cobbles at Portland. Other famous landmarks include Old Harry Rocks, Durdle Door, Lulworth Cove, and the stacks at Ladram Bay, all shaped by nature and well worth seeing.
History
This is the only place in the world where the geology, exposed in cliffs for all to see, is a near-continuous sequence of rocks revealing 185 million years of the Earth's history. A walk along the coast is like taking a 'walk through time', through the Triassic, Jurassic and Cretaceous periods of geological time.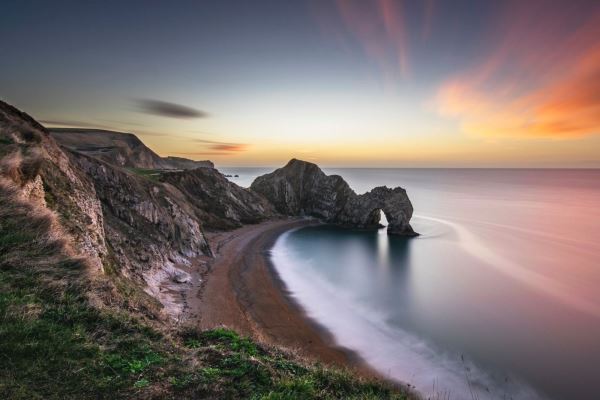 As storms erode the cliffs a variety of fossils are revealed, with one of the largest finds in recent years being a fearsome pliosaur, a monster beast measuring up to 16 metres in length that would have roamed the seas 150-million years ago. The fossilised skull is now on permanent display at the Dorset County Museum in Dorchester, where, until 8th May this year, you can also see 'Dippy' the giant diplodocus which is on tour from its home in London's Natural History Museum.
Fossil hunting is great fun but keep well away from the base of the cliffs as cliff falls can take place at any time of year. The safest and most rewarding way of trying it yourself is by joining an experienced guide, which you can do at Lyme Regis and Charmouth.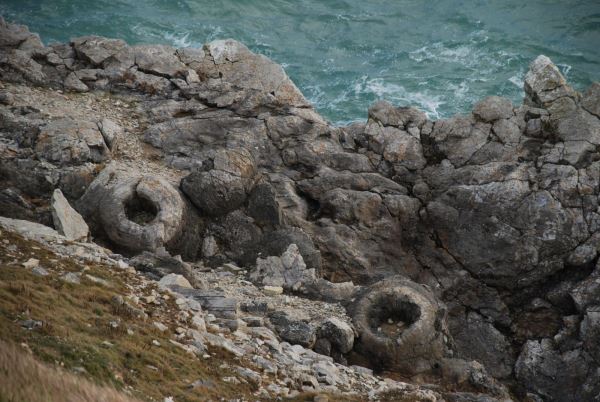 Fun Facts
The Jurassic Coast was the UK's first UNESCO World Heritage Site.
The Jurassic Coast is a whopping 95 miles long.
The name "Jurassic Coast" derives from the fact that it uncovers history from the Jurassic, Triassic and Cretaceous periods.
Geologists regards the area as one of the most significant educational sites in the world.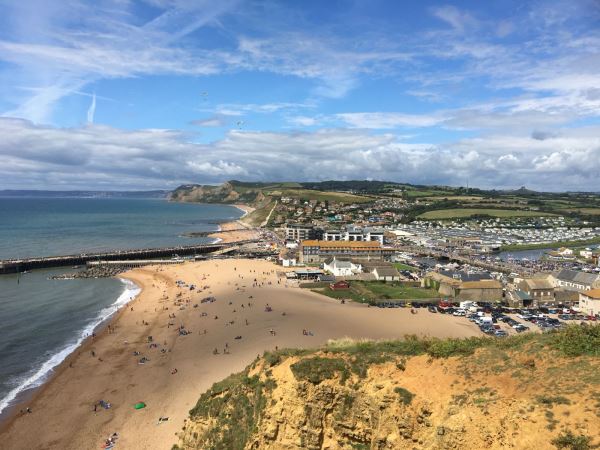 Ways to see the Jurassic Coast
The B3157 coast road is a particularly scenic route between Weymouth and Bridport. You can travel on the Jurassic Coaster buses which will take you primarily along the Jurassic Coast in Dorset between Poole and Lyme Regis. The X53 bus departs from Weymouth and travels East to Axminster (above Lyme Regis), where you can stop off at places such as Abbotsbury, Burton Bradstock, Bridport and West Bay. The X51 travels West towards Poole, passing the famous Durdle Door and Lulworth Cove. Take a look at more stops and the relevant timetables here.
People have been visiting this part of the country and enjoying all it can offer for centuries. And if you enjoy walking, the South West Coast Path covers all 95 miles, so you will not miss a thing!
What to see and do on Dorset's Jurassic Coast
Please share or leave a comment
Latest Features
Places to Go
Find places to go and things to do in Dorset using the options below.
Dorset Events
Sign up for Resort Dorset offers, events and news by email
Your data will only be used to send relevant information relating to Resort Dorset magazine and digital platforms. We will not share your data with any third parties, and you can of course unsubscribe at any time. Please see our full
privacy policy here
.