Things to do in
Lulworth
Visitor information for Lulworth in
Dorset
SITUATED half way between Weymouth and Bournemouth, nestled within the Purbecks, lie the villages of East and West Lulworth which include 5 miles of the most beautiful coastline in England. Lulworth Cove is a perfect horseshoe-shaped bay created by the sea hollowing out the soft clays to reach the harder chalk behind.
Another bay is forming behind Lulworth at Stair Hole and half a mile west lies the famous Durdle Door, a perfect coastal arch.
At the Lulworth Cove Heritage Centre you can find out all the fascinating facts and hidden secrets about this Area of Outstanding Natural Beauty. See history reveal itself as the modern rock gallery tells the story of Lulworth from 150 million years ago to the present day.
Visitors can see the amazing coastline from the sea by taking a RIB ride which departs from the Cove in summer.
Steps at the eastern end of Lulworth beach lead to a fossil forest and to Mupe Bay, with a stunning walk along the cliff top. As the footpath is within a MoD restricted area it is only open at weekends and throughout the whole of August.
Essential visiting within the Army ranges is the hauntingly atmospheric ruined village of Tyneham. This tiny village, nestling above Worbarrow Bay, was requisitioned for army training during World War II and was never returned to the villagers. It now remains as an eerie yet fascinating ruin, although the church and school have now been restored to display the village's unusual history. The Army still conducts firing exercises so access to the village and the gunnery ranges around it is restricted, the Purbeck Information Centre on 01929 552740 will have information on opening days.
Only three miles away is the picturesque village of East Lulworth, home to the stunning Lulworth Castle, which is surrounded by beautiful and extensive parkland. A great deal of the area has public access but there are also permissive walks on the private estate. Walk guides are available from the Heritage Centre and Lulworth Castle.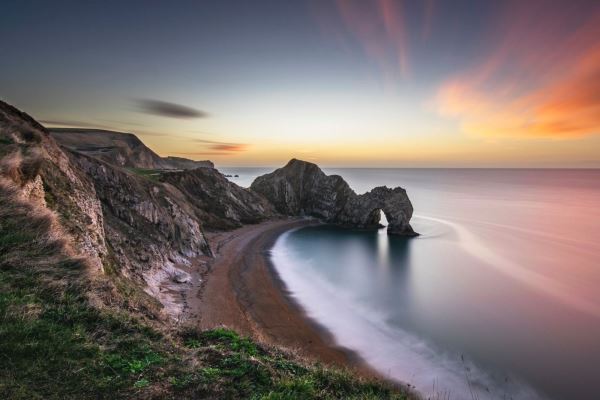 Lulworth Places of Interest
Places to Go
Find places to go and things to do in Lulworth using the options below.
You can also explore all of the venues on our Lulworth Map.
Lulworth Events
Sign up for Resort Dorset offers, events and news by email
Your data will only be used to send relevant information relating to Resort Dorset magazine and digital platforms. We will not share your data with any third parties, and you can of course unsubscribe at any time. Please see our full
privacy policy here
.