Events and what's on in
Lulworth
View Lulworth Events by Date:
The next 1 events in Lulworth appear below.
19 Apr 2019 to 22 Apr 2019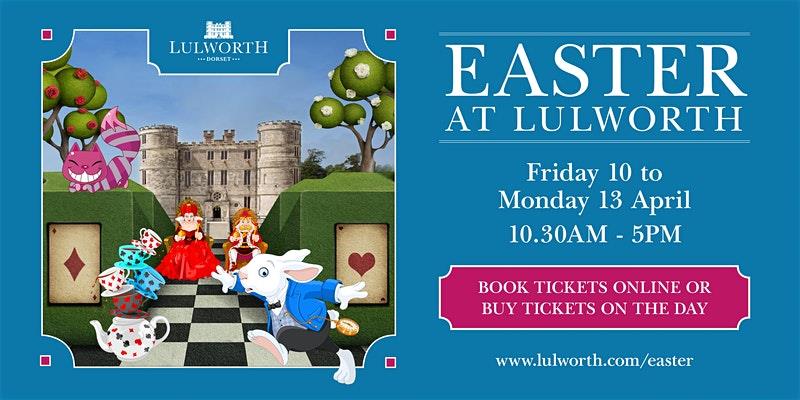 This Easter visit us 'down the rabbit hole' for some great family fun at Lulworth Castle. Join us every day from Friday 19 to Monday 22 April between 10.30 – 5pm. Inspired by the fantastical story of Alice in Wonderland, you can expect a whole host of fun activities including themed trails, Easter hunts, crafts, bouncy castle (weather permitting, age 7+), soft play for under 4's, crazy golf and, of course, white rabbits and Easter Eggs!! Don't forget to go and meet the Mad Hatter ...
Latest Lulworth Features
The latest Lulworth articles from Resort Dorset are previewed below.
More articles available in the features section.