Things to do in
Bournemouth
Visitor information for Bournemouth in
Dorset
Bournemouth attracts millions of visitors of all ages each year. Seven miles of golden sand, a vibrant nightlife, first-class attractions, beautiful gardens and summer festivals promise something for everyone.
The beautiful sand and sheltered waters make Bournemouth a firm favourite for beach and activity holidays. Perfect not only for families, with its pioneering beach safety KidZone scheme and dog-free areas, Bournemouth also enjoys 18 – 25% more sunshine over the summer months than the national average.
Bournemouth's beautiful Parks and Gardens are real winners, both of national awards such as the coveted Green Flag, and for the millions of visitors each year who enjoy their splendour. Why not spend a lazy summer's afternoon listening to the band playing in the Pinewalk bandstands, just watching the world go by, or take a stroll to the sub-tropical and Italianate gardens a short distance away. Whatever you decide, you'll find the Victorian pleasure gardens are a real horticultural treat.
By day, the town is a shopper's paradise, a combination of high-street favourites and exclusive boutiques. The lively Square, with its mosaics and stylish Camera Obscura centrepiece, gives an atmosphere of continental chic, a perfect spot for people-watching over a cappuccino.
As the sun sets over the Victorian architecture, the nightlife in the vibrant and cosmopolitan town centre starts to hot up. With a reputation for top entertainment, Bournemouth caters for all tastes; West End blockbusters, hilarious comedians, classical concerts and plays to some of the hottest nightclubs in the country – it's all here. Night owls will certainly be spoilt for choice.
And don't forget to eat! With so many restaurants to choose from diners are spoilt for choice. Traditional British, Mediterranean, Asian and French cuisine are just some of the mouthwatering options.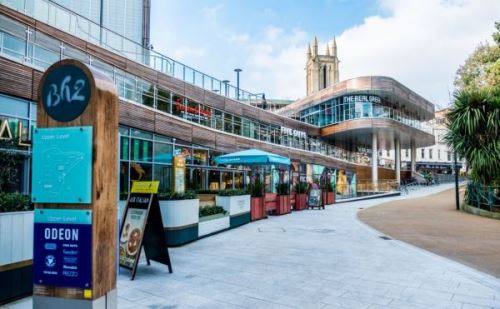 Bournemouth Places of Interest
Places to Go
Find places to go and things to do in Bournemouth using the options below.
You can also explore all of the venues on our Bournemouth Map.
Bournemouth Events
Sign up for Resort Dorset offers, events and news by email
Your data will only be used to send relevant information relating to Resort Dorset magazine and digital platforms. We will not share your data with any third parties, and you can of course unsubscribe at any time. Please see our full
privacy policy here
.