Things to do in
West Bay
Visitor information for West Bay in
Dorset
West Bay is a hub of activity during the summer months as boats bob about on the water or take keen fishermen off for a day at sea. The award-winning play area on West Bay Road was developed and designed with input from young local people. The design is based on a wrecked ship and incorporates lots of locally made rope and nets, a perfect use for this still thriving industry. West Bay was the setting for the highly acclaimed ITV drama series Broadchurch, which showed stunning images of the local harbour, beach and coastline.
A climb up East Cliff or a stroll along the Jurassic Pier offer breathtaking views of the coastline. And children will enjoy the thrill of dangling crab lines over the harbour wall in the hope of a good catch. The picturesque scene can be enjoyed while enjoying a drink and bite to eat at one of the local inns or tearooms, which offer the perfect opportunity to just sit back and soak up the atmosphere.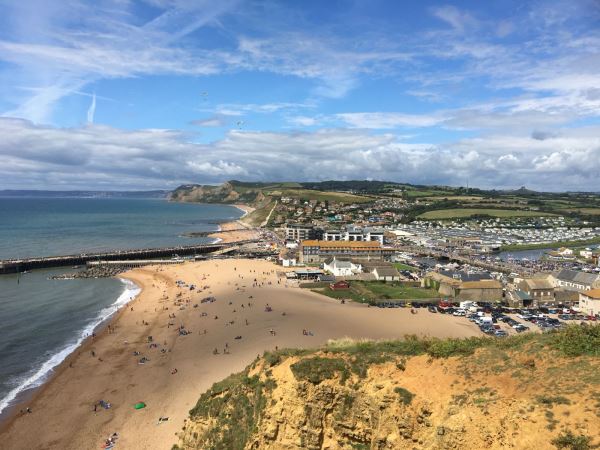 West Bay Places of Interest
Places to Go
Find places to go and things to do in West Bay using the options below.
You can also explore all of the venues on our West Bay Map.
West Bay Events