Special Places to Stay in Dorset by the Sea
02 July 2019
When it comes to golden beaches, stunning coastlines and picturesque harboursides, Dorset is first on the list for many. Escaping the urban lifestyle, all of this makes for a dreamy getaway.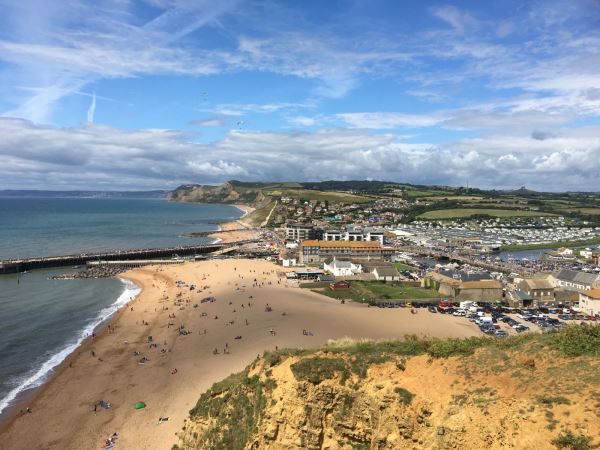 The 285km stretch of Jurassic coast is home to both vibrant and relaxing locations with offerings nothing short of spectacular. From world-famous landmarks including Durdle Door to hidden gems such as Eype Beach that sits next to West Bay, looking for special places to stay in Dorset by the sea is far from difficult.
Whether you're a lover of coastal walks, harbourside food and drinks, astonishing views or water sports (or all of them!), we're sure we can inspire you. In no particular order…
Sandbanks
Sandbanks ranks fourth in the world for the highest value of land per area, and it's easy to see why it's so desirable. Home to its famous sandy beach and harbour, the seaside location is bliss, and you might even spot locals such as Harry Redknapp (if you're lucky!). Costly reputation shouldn't put you off visiting though, short vacations or staying nearby at towns such as Poole can all be done affordably, but is certainly worth it either way – it's a real treat.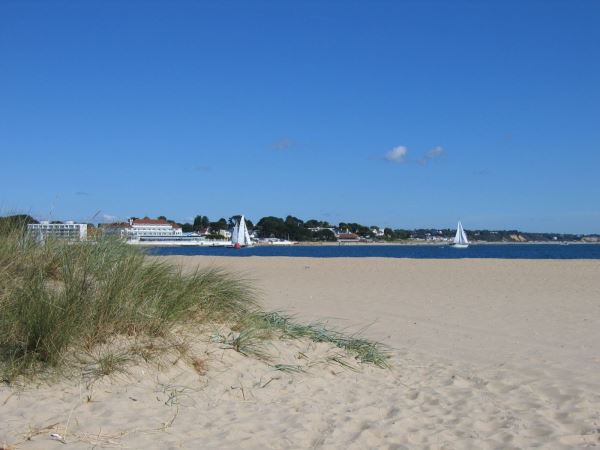 Bournemouth
Just a few miles down the road from Poole lies the large, bustling town that showcases 'Britain's Best Beach' of 2019 – Bournemouth. The beach is a beauty, especially in the summer, and has every right to hold that number 1 spot on TripAdvisor. An ideal seaside location, the pubs, restaurants, shops, activities and widespread variety of things to do alongside its stunning beach give every reason to visit. You'll be sure to find something for everyone.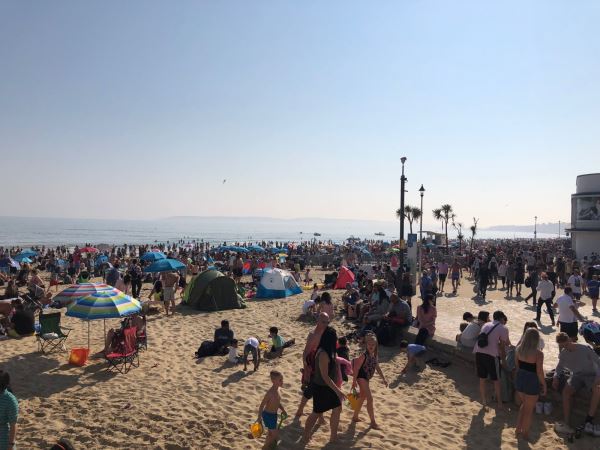 West Bay
West Bay's stunning coastline attracts visitors from all over, and, as most of us know, landed the filming spot for Broadchurch. Its picturesque harbour, places to eat and golden sandstone cliffs lie at the heart of the Jurassic Coast. Far from secluded, you have Bridport, Burton Bradstock, West Bexington and the hidden gem known as Eype Beach all nearby.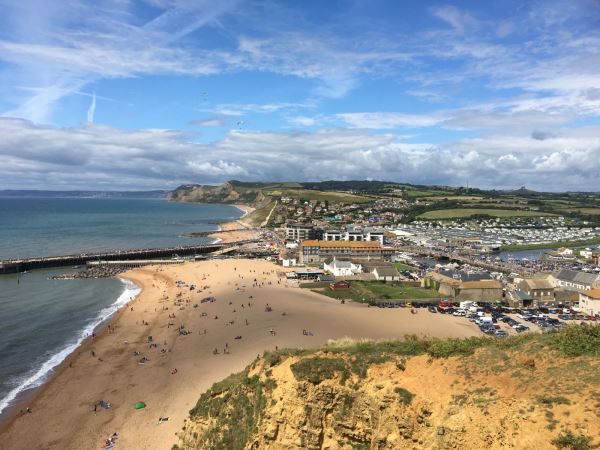 Abbotsbury
When it comes to gorgeous, countryside villages, you won't get much better than Abbotsbury. Within, you'll find cottages nothing short of beautiful that date back to the 1700's, independent village stores, tea rooms, attractions including a children's farm, the world's largest swan sanctuary, and delightful subtropical gardens. A walk up to St. Catherine's Chapel at the peak of Abbotsbury, which looks down upon both the Jurassic Coast and countryside, is something you'll never forget.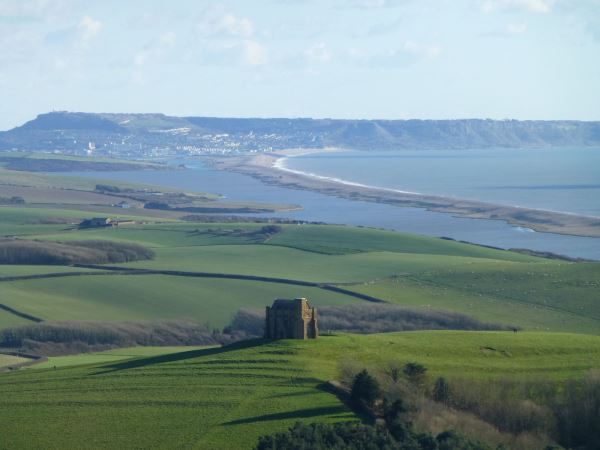 Weymouth
Weymouth is renowned for being one of the best seaside resorts. Whether you're looking for a quiet getaway, a romantic weekend or a family holiday, it's truly a lovely part of the world. Weymouth Harbour is a favourite location for people to visit, along with the golden sands that stretch for over a mile across the town's glistening seafront. A day out at the beach or a visit to some pubs and restaurants overlooking the harbour is something to take advantage of, as are the plentiful scenic walking routes that surround the town.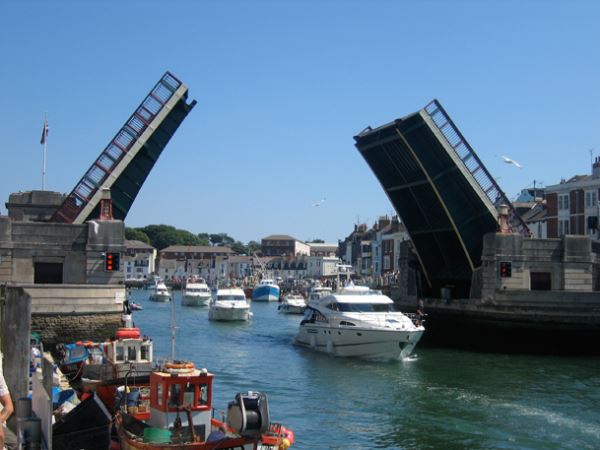 Lyme Regis
Lyme Regis is known as a go-to place for many, many reasons. The obvious one is that it's a famous site for fossil hunting, but the striking coastline, promenade and historical town right beside the sea all make for a divine day out. When in need of a bit of relaxation, look no further - seriously.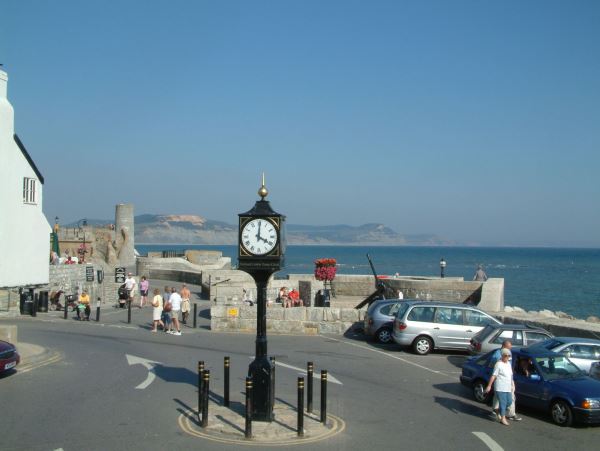 Christchurch
It's almost as though Christchurch was made for the perfect family getaway. There's an array of history to discover at attractions such as the picturesque priory church, the Adventure Wonderland theme park welcomes a day out of family-fun, and the bustling town is populated with shops and restaurants. Its coastline, however, is extremely peaceful and makes for a great day at the beach.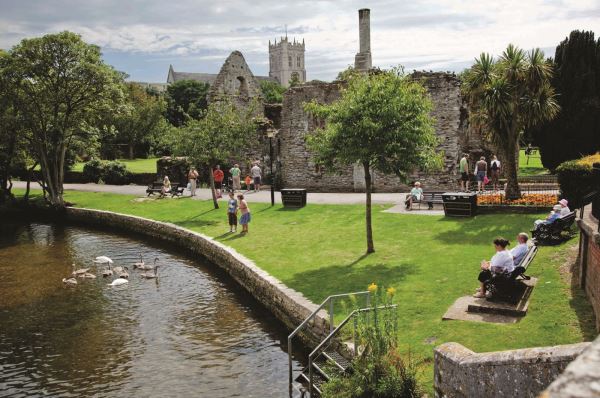 The Isle of Purbeck – Studland, Swanage, Lulworth
Studland
Studland Bay is a work of magic. The sandy beach here stretches for five miles, and the heathland behind is a haven for a variety of wildlife. The beach is split into what's known as South Beach, Middle Beach, and Knoll Beach—the latter having a 1km stretch dedicated to naturists. The beaches are surrounded by a unique-yet-wonderful chalk headland that looks down upon Old Harry Rocks.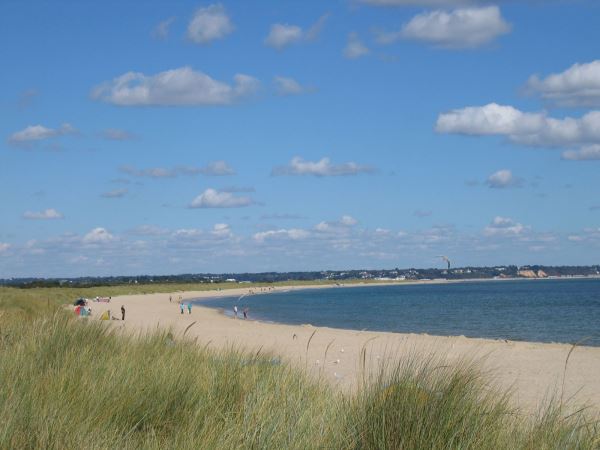 Swanage
Slightly west of Studland, you'll find the blissful town of Swanage. The whole town runs parallel to its delightful golden beach that meets the Victorian pier. A spectacular beach isn't the only thing that makes Swanage special – its famous steam railway is a unique and admirable attraction you should be sure to take advantage of when visiting.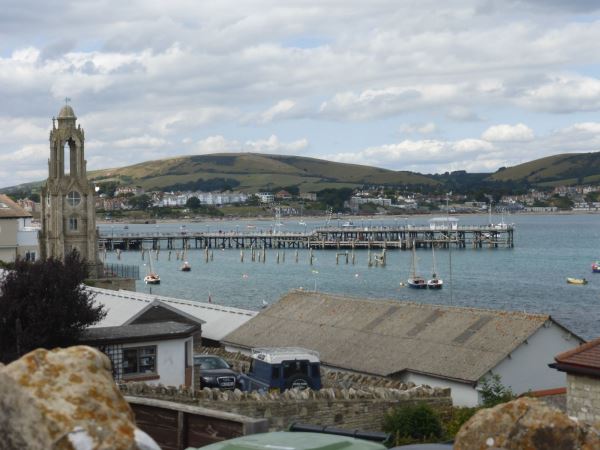 Lulworth
Last but not least, Lulworth, as we all know, is a truly remarkable place. Durdle Door is well known across the world for its wonderful natural arch structure – you could sit there all day appreciating it. A short walk along the chalk hill-tops will take you to Lulworth Cove, a semi-enclosed bed of sea with aesthetic blue waters. Taking a step in-land, you'll find Lulworth village, both East Lulworth and West Lulworth, with much to be discovered and plenty of rural parkland. With nearby places such as Tyneham: a village that was deserted during World War II, visiting the Isle of Purbeck offers many more opportunities to create enjoyable memories.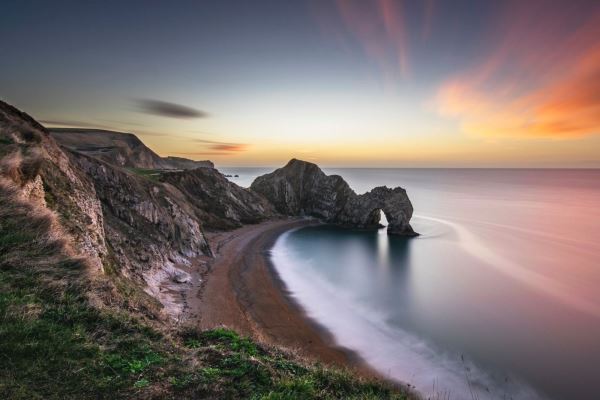 Please share or leave a comment
Latest Features
Places to Go
Find places to go and things to do in Dorset using the options below.
Dorset Events
Sign up for Resort Dorset offers, events and news by email
Your data will only be used to send relevant information relating to Resort Dorset magazine and digital platforms. We will not share your data with any third parties, and you can of course unsubscribe at any time. Please see our full
privacy policy here
.