Things to do in
Bridport
Visitor information for Bridport in
Dorset
Set amongst the rolling hills of West Dorset, yet just a mile from the coastline, is the town of Bridport, once renowned for its rope making industry which gave rise to the construction of some fine buildings in the 18th century. Look out for the long, narrow alleys or 'rope walks' where the rope was twisted and laid out to dry. The streets and pavements in the town centre are pleasingly wide which allow plenty of room to window shop or to browse amongst the stalls at the twice-weekly street market, which is held on Wednesdays and Saturdays. These flourishing markets offer everything from fruit and vegetables to fabrics and vintage clothing. On Saturdays plenty of bric-a-brac stalls complement the scene, bringing in people from miles around who make Bridport their shopping destination of choice.
Bridport has Beacon Town status in recognition of the quality and diversity of its locally produced foodstuffs. Many producers trade at the Farmers' Market in the Arts Centre on the second Saturday of the month and also on the street markets. This part of Dorset is home to many fine artists and craftspeople, and their work can be seen in and around the town in exhibitions at the Arts Centre, the Allsop Gallery, in local galleries and in the artists' studios, where you may see a work in progress. Bridport hosts a week-long literary festival in November and is also home to The Bridport Prize, an annual creative writing competition that attracts many thousands of entries from around the world.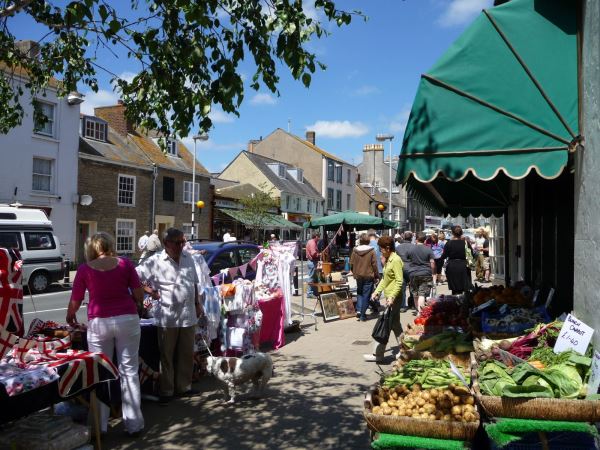 Bridport Places of Interest
Places to Go
Find places to go and things to do in Bridport using the options below.
You can also explore all of the venues on our Bridport Map.
Bridport Events
Sign up for Resort Dorset offers, events and news by email
Your data will only be used to send relevant information relating to Resort Dorset magazine and digital platforms. We will not share your data with any third parties, and you can of course unsubscribe at any time. Please see our full
privacy policy here
.