Holidays in Dorset - 10 Must-Visit Places
23 July 2019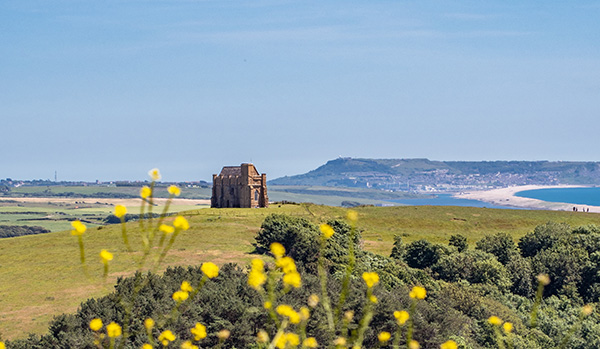 Dorset is well-known for many reasons, and you're probably visiting because you've heard many great things about the beautiful county (we're guessing the 95-mile stretch of the Jurassic Coast has something to do with it). But, have you planned what you're going to get up to during your stay?
Holidays in Dorset just aren't complete without visiting these places. They'll make your trip extra special…
Durdle Door
Let's get straight to the point: Durdle Door is the pinnacle of the Jurassic Coast, and not only does it do Dorset proud, it attracts people from all around the world to the UK (roughly 200,000 each year!). All you need to do is look at the photo to find out why. It's one of the 10 most Instagrammable spots in Britain, but it's even better in person (obviously). The unique-yet-beautiful structure of the rock formation carries lots of history and there's plenty of knowledge to discover. A visit to Durdle Door is a vision that you won't forget in a hurry.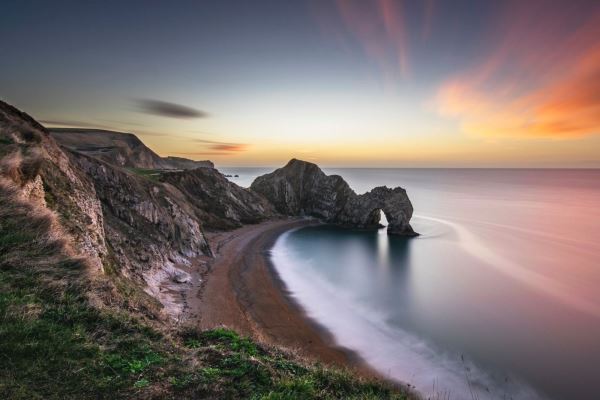 Lulworth Cove
Kill two birds with one stone; Durdle Door's welcoming neighbour is the wonderful Lulworth Cove, a perfectly rounded bay in the shape of a horseshoe. Viewing Lulworth Cove from the clifftops is nothing short of spectacular, and you can stroll down to the beach itself and relax while you glare out to the blue waters.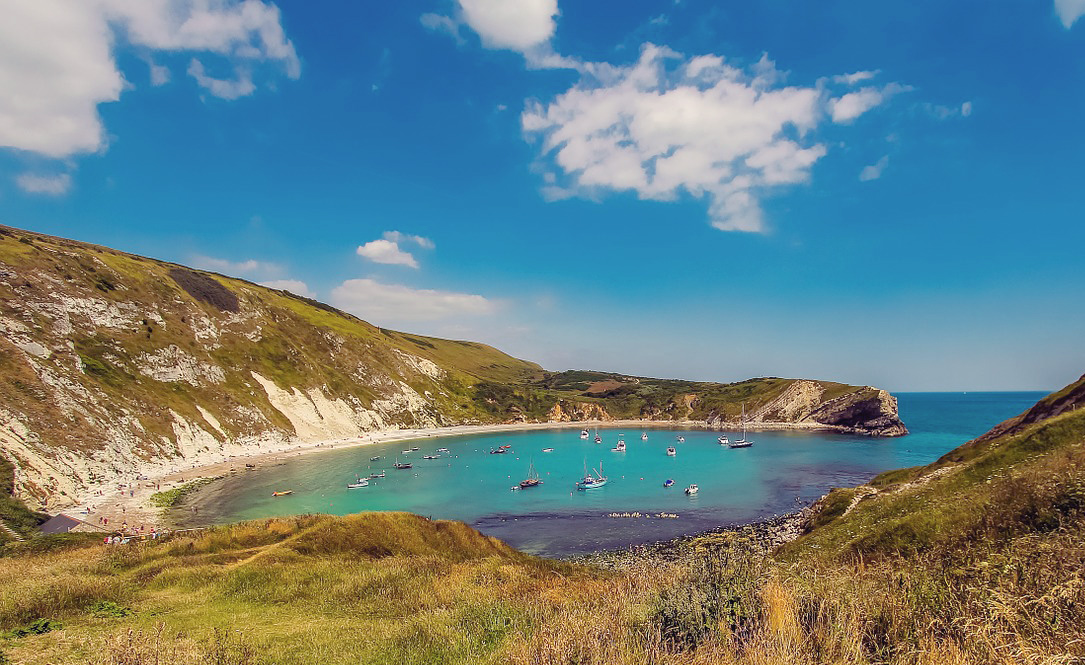 Portland Bill
Portland Bill lies at the heart of the weird and wonderful elements of Dorset. You essentially stroll along one big rock that takes you on a journey of picturesque lighthouses, landscapes, wildlife and crashing waves. It's a natural beauty, and you can head to our page on Portland Bill to discover and learn more to get you ready for your trip.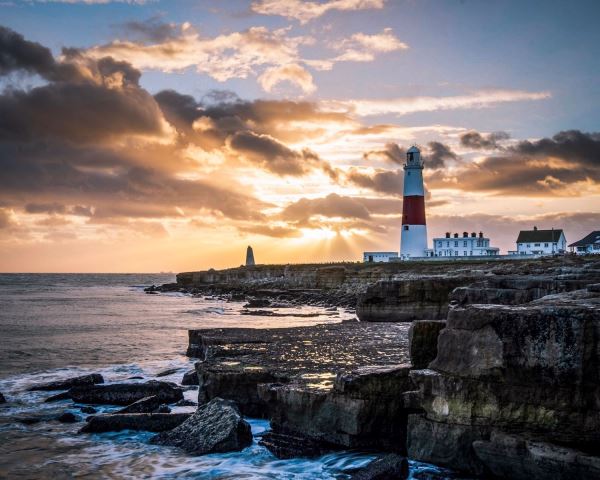 West Bay
The famous filming location of Broadchurch keeps attracting more and more visitors each year. A wander around the harbourside and onto the beach will take you to the stunning view of the cliffs that portray the beauty of the Jurassic Coast. If you've got it in you, a walk up to the top of the cliff will give you an amazing and unforgettable view of West Bay and its surroundings.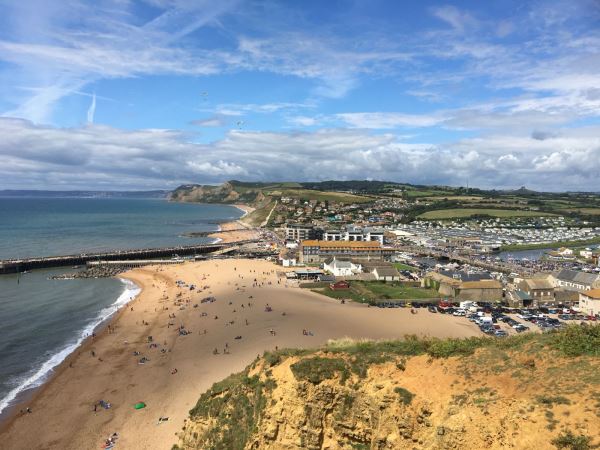 Shaftesbury Gold Hill
Get a true taste of the British, south-western countryside as you overlook miles and miles (and miles!) of land from the top of Shaftesbury Gold Hill. Your surroundings will be populated with traditionally thatched cottages that give a nostalgic sense of rural life, before you begin admiring the wide spread of greenery in the background.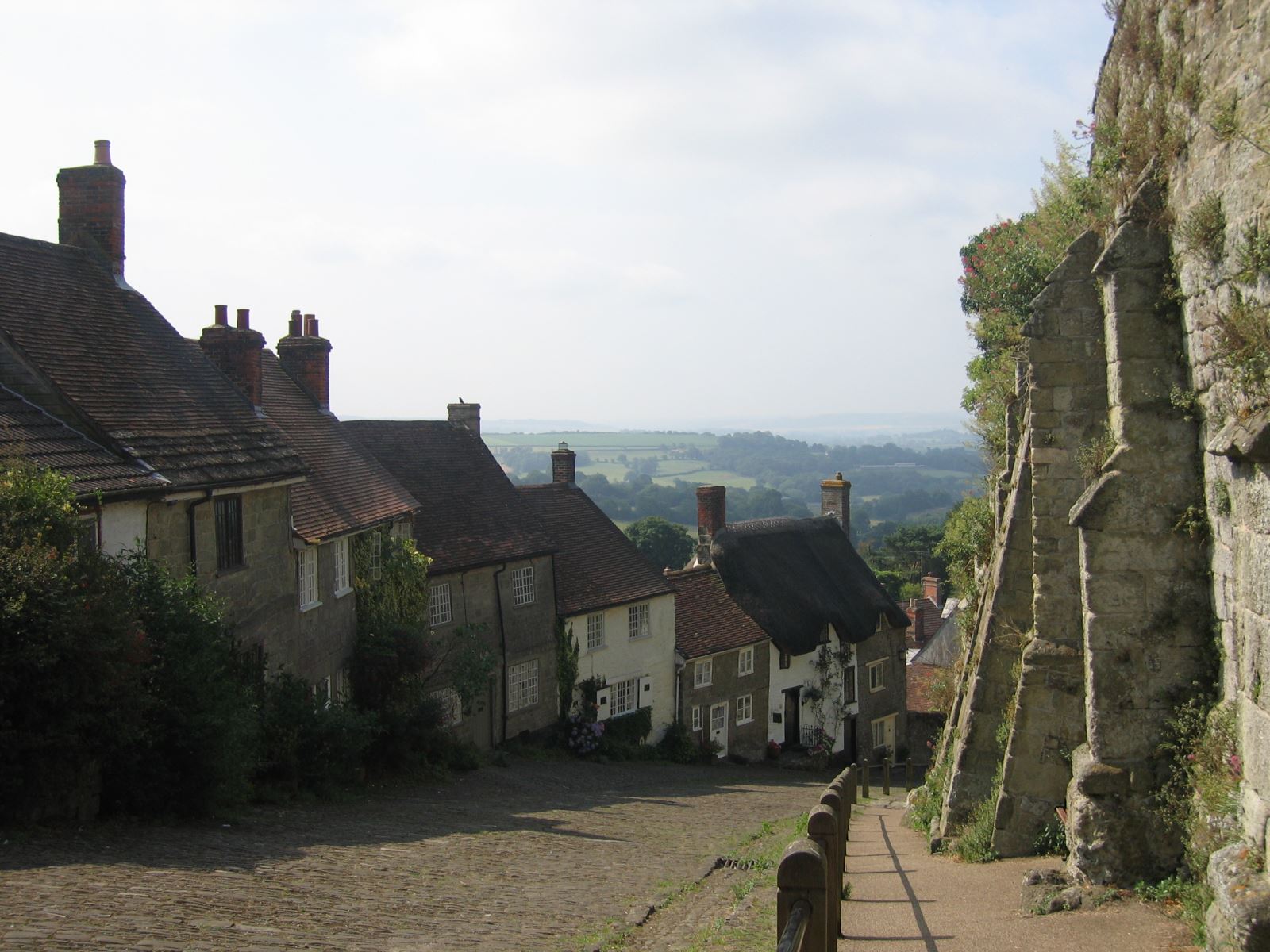 Lyme Regis
The home of fossil hunting. Geologists have discovered the history of the Jurassic Coast—from as long as 185 million years ago—and much of this evidence can be found at Lyme Regis. Not only is this a feature that makes Lyme Regis spectacular, the glistening seafront, harbourside, narrow lanes and independent shops that complement the town centre really make Lyme Regis a must-go-to place.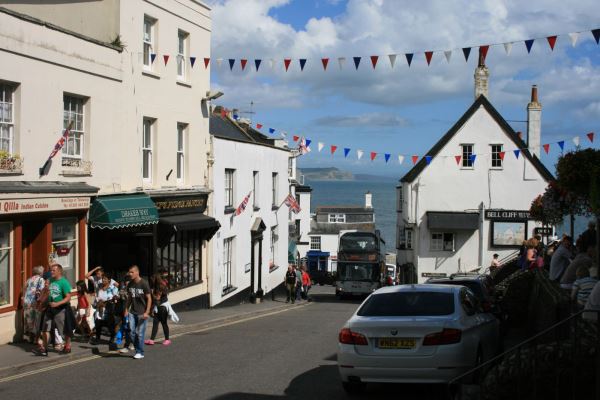 Weymouth Harbour
There's no doubt about it, Weymouth Harbour is a national treasure. Many people often say it's their favourite place to be; and rightly so. Sitting on the harbourside with the sun shining down, drink in hand, fish and chips by your side, boats coming and going, and the occasional viewing of the town bridge lifting is absolutely glorious to say the least.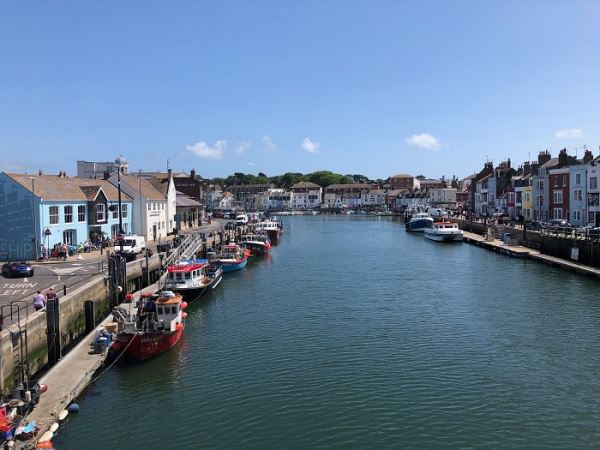 Old Harry Rocks
Spoilt for choice for picture-perfect views, in the Purbecks you can sit and admire Old Harry Rocks, just off the bay at Studland. They contribute to the Jurassic Coast's 'World Heritage Site' status due to their unique, wonderful structure. A trip to Old Harry Rocks will see you glance at three stacks of chalk structures that remain a product of natural erosion.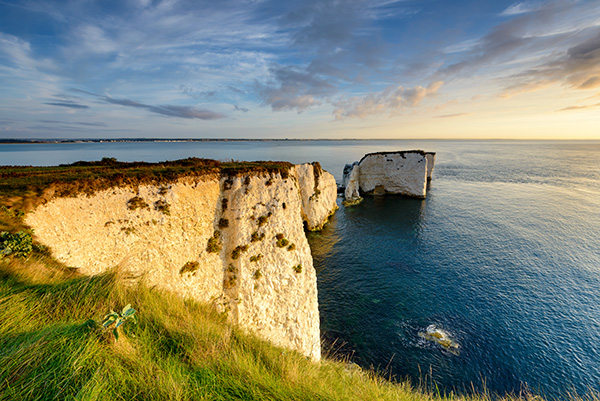 Bournemouth Beach
Bournemouth Beach waves the flag high for holding its spot for Britain's Best Beach. Golden sands that stretch for miles are accompanied by a vibrant atmosphere, beach bars, fantastic pubs and restaurants and a glistening Pier to top it off. A trip to Bournemouth and it's glistening beach is made even better when you take a trip through the lively town centre and picturesque lower gardens.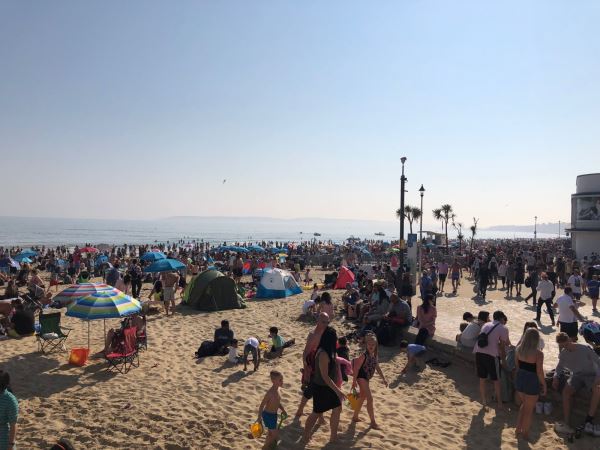 Abbotsbury
If Carlsberg did villages… Abbotsbury is populated with an array of beautiful thatched cottages, village stores and tea rooms which are accompanied by some of the best attractions in Dorset. Abbotsbury Swannery invites you to the only place in the world where you can watch cygnets hatch, and the Subtropical Gardens and Children's Farm are just down the road. Want more? Take a trip to the top of the hill where St. Catherine's Chapel is located for a pretty remarkable view of the long-stretched Chesil Beach.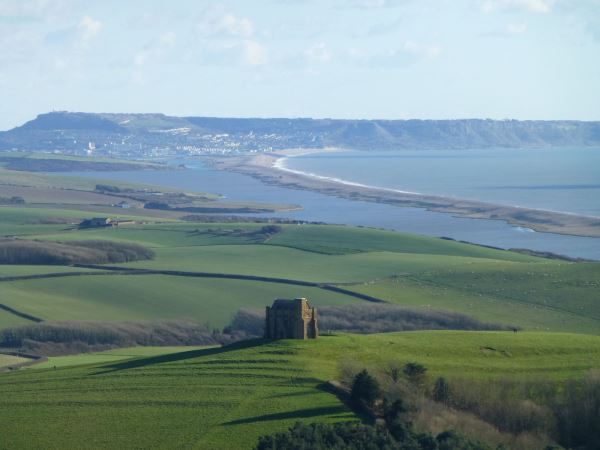 Photo credits:
Old Harry Rocks - Chris Jones Photographer
Please share or leave a comment
Latest Features
Places to Go
Find places to go and things to do in Dorset using the options below.
Dorset Events
Sign up for Resort Dorset offers, events and news by email
Your data will only be used to send relevant information relating to Resort Dorset magazine and digital platforms. We will not share your data with any third parties, and you can of course unsubscribe at any time. Please see our full
privacy policy here
.