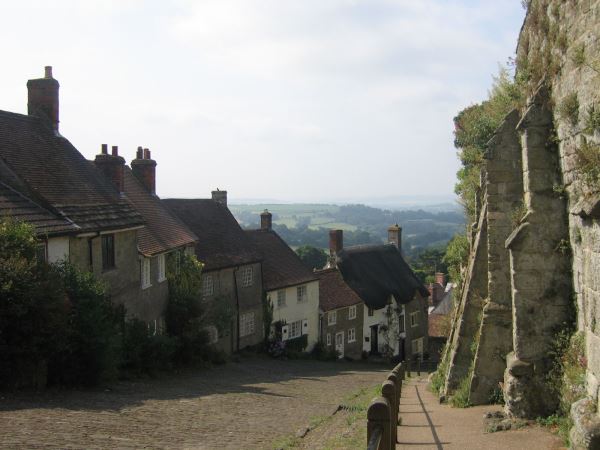 When you stand at the top of Gold Hill in Shaftesbury, you'll see what we mean when we say it's the pinnacle of the Dorset Countryside.
Standing at the peak of the cobbled hill, with the view of thatched cottages beneath your eye line and miles of rolling hill complimenting the backdrop is a sight to behold. It gives the sense of the countryside at its finest!
Aside from astonishing, panoramic views, there's much to get up to on your visit. At the top of the hill, you'll find St. Peter's Church which dates back to the 14th century – one of the only buildings to remain in Shaftesbury that is older than the 18th century. Beside the church lies the former Priest's house, which is now a small shop and part of the Gold Hill Museum.
Running alongside the famous cobbled street is a wall that is said to have been built by King Alfred the Great in the 1360's, though the exact heritage behind the wall is not truly known. The wall illustrates the remains of the ancient Shaftesbury Abbey. The Abbey is as old as 888, and was demolished in 1539.
An annual festival is hosted at Gold Hill to celebrate local food and drink (usually in May). There's even a cheese race!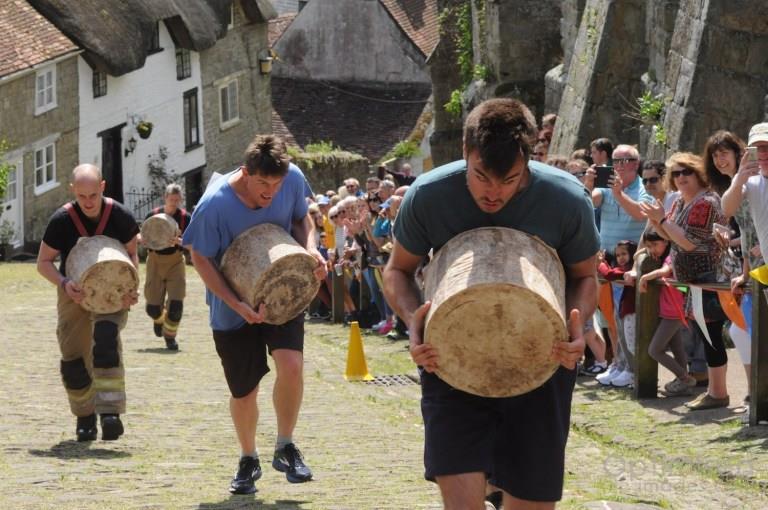 The best hill since sliced bread?
As many of you may know, Gold Hill in Shaftesbury is also known as 'Hovis Hill' for its feature in the Hovis TV advert in 1973. To celebrate the 120th anniversary of Hovis, the advert featuring Gold Hill returned for a 10-day run on TV in 2006. You'll find the Hovis commemoration at the top of the hill.
Gold Hill has also featured on Only Fools & Horses, The Two Ronnies and 'In a Big Country' by Scottish rock band, Big Country in 1983.
Getting there
Gold Hill sits outside Shaftesbury Town Centre, so parking is available around town.
But, wouldn't it be fun to climb the hill before rewarding yourself with the remarkable view? Climb the hill and embrace the view before heading into the town centre for a bite to eat and drink.
St. James's Street is situated at the bottom of Gold Hill, where on road parking is available (at nearby roads also).
Please share or leave a comment
More Places of Interest
Places to Go
Find places to go and things to do in Dorset using the options below.
Dorset Events
Sign up for Resort Dorset offers, events and news by email
Your data will only be used to send relevant information relating to Resort Dorset magazine and digital platforms. We will not share your data with any third parties, and you can of course unsubscribe at any time. Please see our full
privacy policy here
.