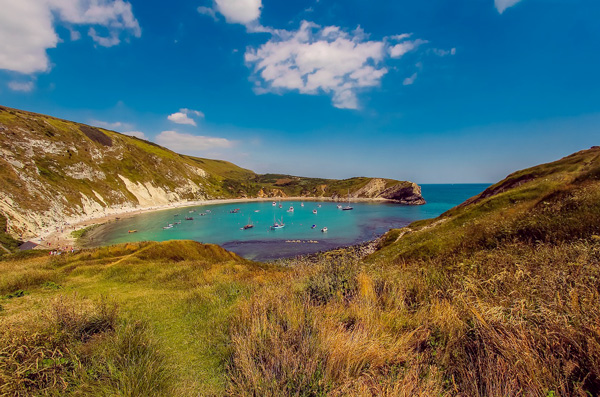 West Lulworth is home to some of the world's greatest attractions. While the glorious Durdle Door and Lulworth Cove showcase the Jurassic Coast's World Heritage status, there are also other things to do that will keep a smile on your face for the whole day (providing you can bring yourself to turn your back on the coastline itself).
Stroll through the nature reserves, take in the breathtaking views of the wonders of the Jurassic Coast, and take a walk through the village to visit the local pubs and shops, or all of the above – let's take a look at the best bits about West Lulworth…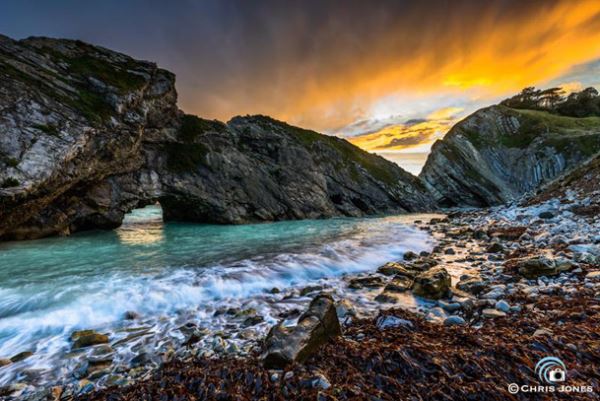 Lulworth Cove and Durdle Door
Geologists estimate that approximately 25 million years ago, the African and European tectonic plates collided, which produced waves that reached the Jurassic Coast. As rocks folded and soft limestone eroded, both Lulworth Cove's and Durdle Door's aesthetic structures were formed. We're now blessed with the ease of visiting these places when within West Lulworth.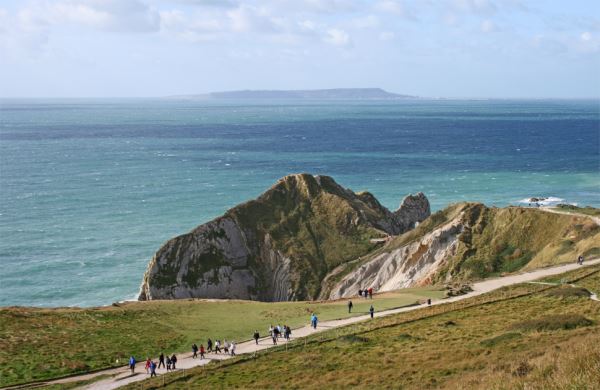 A trip down to Lulworth Cove, or viewing from the cliffs above means you'll be greeted with a perfectly rounded bay that is home to lovely blue waters, white chalk cliffs and lots of green land and nature that makes for perfect walking routes. Just over a mile west of Lulworth Cove is Durdle Door; the remarkable, iconic landmark that is a must-visit location during your trip. Head to our page on Durdle Door to discover lots more about why it's one of the greatest landmarks in the world.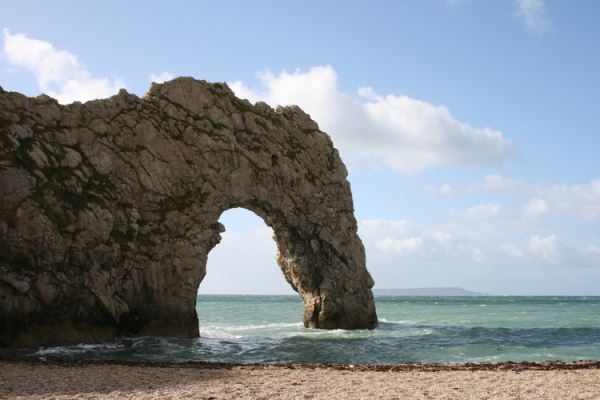 West Lulworth Village
In the late 13th century, the location was only known as 'Lulworth', before the town was divided into separate villages; this is why, today, we have East and West Lulworth. A half-a-mile stroll north of Lulworth Cove will take you into the West Lulworth village, where you'll be greeted by one of Dorset's oldest pubs, The Castle Inn, which dates back to the 16th century. Also within the village, you'll find an array of small hotels, pubs and shops which highlight the true glory of West Lulworth.
How to get there
From London:
Take the exit for the M3 from the M25, then take the M27 west. Continue onto the A31 until the end, then take the first exit at Townsend roundabout, then second exit at Poole Hill roundabout shortly after, before taking the first left turn. Continue and follow the signposts to West Lulworth, Durdle Door or Lulworth Cove.
From the West (Devon, Cornwall):
Travel to Honiton, this will take you to the A35. Follow the road which will be signposted for Dorchester. Follow the A35 through Dorchester before coming to a right turn onto the A352. Keep following the A352 until reaching a right turn onto Water Lane (by Red Lion Pub). Take the left turn at St. Christopher's Church and follow the signposts to West Lulworth, Durdle Door or Lulworth Cove.
More Things to do Nearby
West Lulworth and Lulworth Cove Map