Hidden gems - secret places to visit in Dorset
13 July 2021
Get off the beaten track in Dorset, and explore some of these hidden locations. Dorset is well-known for some spectacular places to visit, but there's much more just waiting to be discovered. Some of these are more secret than others, but most are free and well worth adding to any itinerary – there are lots of great hidden things to do here, especially if you're looking to escape!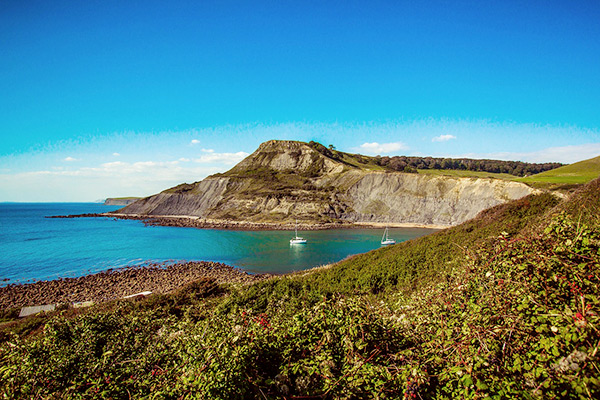 1. Chapman's Pool
A pretty little hidden cove nestled in the Isle of Purbeck. Chapman's Pool is not the easiest of places to reach (park at Renscombe Car Park near Worth Matravers and walk along the path) but that's one of its charms and it is generally not as busy as many of the other sights in the area. You won't find any shops or facilities, but Chapman's Pool is a beautiful spot and a great place to spend a few hours getting away from it all.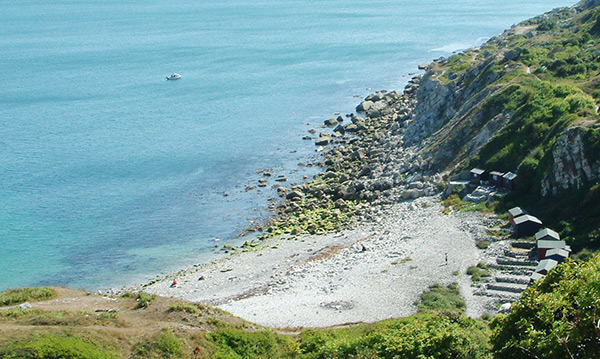 2. Church Ope Cove & St Andrew's Church (Ruins)
Located on the Isle of Portland, Church Ope Cove is a secluded shingle beach surrounded by cliffs. The beach is a great base for swimming and snorkelling, but visitors should take great care and not stray too far from the shore due to strong currents and the lack of a lifeguard on duty.
It's also a short walk from the cove to the ruins of St Andrew's Church – it is believed the church dates back as far as Saxon times, not much of the original church remains, but today the ruins are open to visitors and well worth exploring if you are in the area. Can ye find the 'pirate's grave'?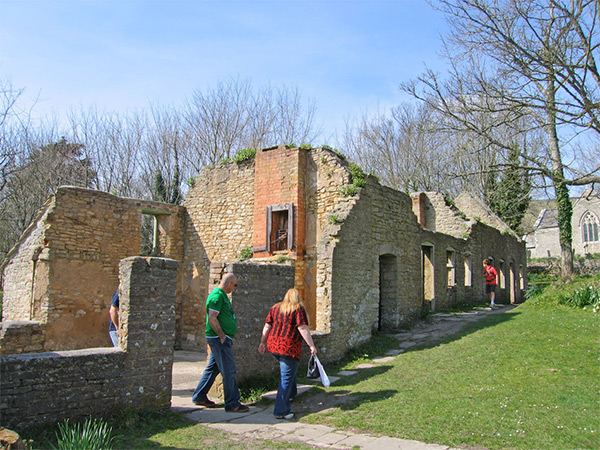 3. Tyneham Village
Visit the ghost village of Tyneham for a snapshot of life before WWII. The site, close to Lulworth, was requisitioned by the MoD in 1943 and is now open to the public at specified times. Many buildings have suffered significant damage from training exercises and shelling, although the church and school house remain intact and have been preserved as museums. A fascinating place to visit, and some great coastal scenery (Worbarrow Bay) a short walk away too – just be sure to check the latest opening times.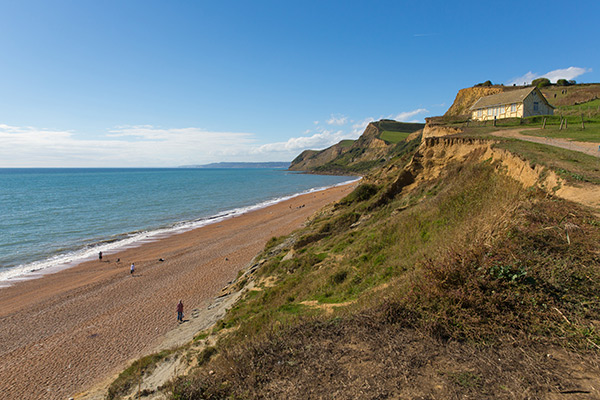 4. Eype Beach
It's easy to overlook Eype Beach, located about three miles from Bridport – its more well-known neighbours of Lyme Regis and West Bay tend to take the spotlight. If a less crowded beach is more your thing, then Eype is well worth a visit – a pebble beach with some fantastic views of the coast and great coastal walks on offer too. Dogs are allowed on the beach all year.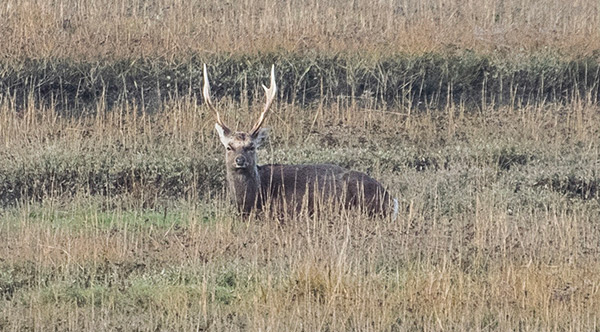 5. Arne Nature Reserve
With a mixture of dry and wet lowland heath, ancient oak woodland, farmland, reedbed, mudflats, grassland and sandy beaches – it's not hard to see why RSPB Arne is home to so many different species! You'll find Spoonbills, Dartford warblers and Nightjars – Arne is also home to a large population of sika deer – an especially spectacular attraction in the autumn rutting season.
RSPB Arne is free to enter (though there is a £5 parking charge), the site is huge, covering 565 hectares in Purbeck – there's a fantastic cafe and shop on site too. The fascinating wildlife and absolutely stunning scenery on offer here ensure an amazing day out.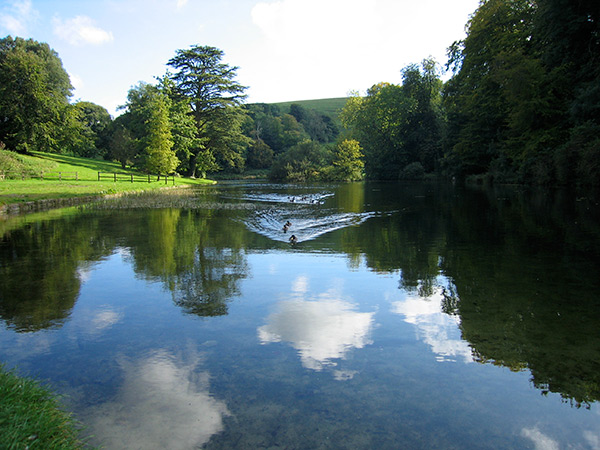 6. Littlebredy
Still little-known, at least one part of Littlebredy came to prominence due to the popular TV series Broadchurch – the waterfall that featured heavily in season one is located here. Littlebredy is located at the head of the Bride Valley, offering beautifully scenic countryside walks. Cars are not allowed in some areas, so just a village stroll offers a peaceful way to get away from the hustle and bustle.
The Walled Gardens at Littlebredy are another hidden gem – this 5-acre site was originally responsible for producing much of the fresh vegetables, fruit and flowers for the both the villagers and the owners of Bridehead (the mansion at Littlebredy). Today the wonderfully attractive gardens are open to the public as a community interest venture – please note that the gardens may not be open in the rain, opening times and prices can be found here.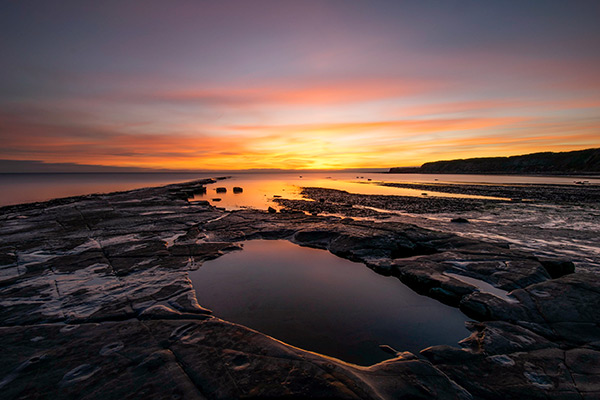 7. Kimmeridge
Perhaps one of the better-known destinations on our list, Kimmeridge still flies a little under the radar. Boasting the best rock pooling in Dorset, and a great spot to witness the sunrise or sunset, the spectacular ledges that jut out into the bay are a geological marvel and a sight to behold.
For amazing views over the bay and surrounding coastline, walk up to Clavell Tower – a Grade II listed Tuscan-style tower built in 1830. In 2006 – 2008, the tower was moved, stone by painstaking stone, slightly further inland to protect it from erosion of the cliff.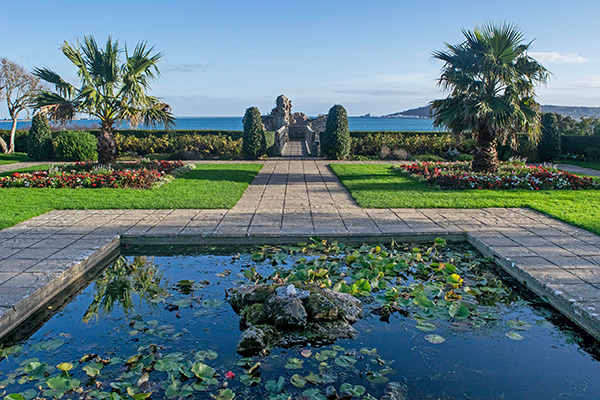 8. Sandsfoot Castle & Gardens
Known originally as 'Weymouth Castle', Sandsfoot Castle was an artillery fort built for Henry VIII. Having played a part in the English Civil War, the fortress was abandoned by the military in 1665. Offering some beautifully created gardens, fantastic views over Portland Harbour, and a popular refreshment kiosk, this is the perfect spot for a picnic or just to relax for a few hours in some spectacular surroundings.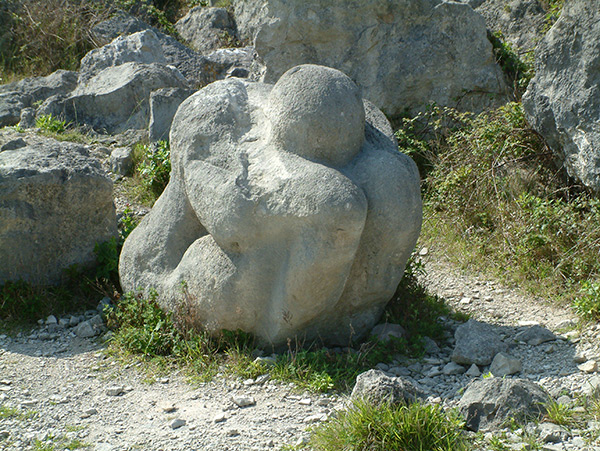 9. Tout Quarry Sculpture Park
What do you do with a huge abandoned stone quarry? Turn it into a fascinating nature reserve and sculpture park of course! Situated on the top of the Isle of Portland, enjoy a relaxed walk around the quarry, discovering lots of sculptures as you go. You may even find a local stonemason hard at work on something new. Offering great views from the clifftop back towards Weymouth and the Fleet Lagoon, the surrounding banks are home to wildlife of all sorts including rare butterflies.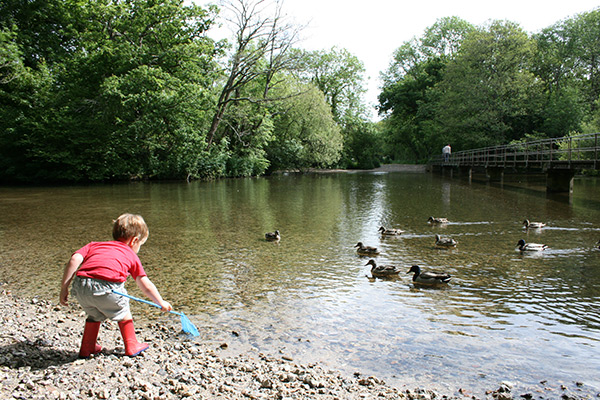 10. Moreton Splash
Moreton ford (or splash as it's often referred as locally) is located on the river Frome, 7 miles east of Dorchester. This is the perfect spot to spend a lazy afternoon with a picnic. Children will enjoy paddling in the shallow water whilst trying to catch that elusive tiddler fish!
Have fun exploring!
Have you found any other hidden places to visit in Dorset? Let us know in the comments or on our Facebook page.
Please share or leave a comment
Latest Features
Places to Go
Find places to go and things to do in Dorset using the options below.
Dorset Events
Sign up for Resort Dorset offers, events and news by email
Your data will only be used to send relevant information relating to Resort Dorset magazine and digital platforms. We will not share your data with any third parties, and you can of course unsubscribe at any time. Please see our full
privacy policy here
.