Dorset Beaches
02 December 2019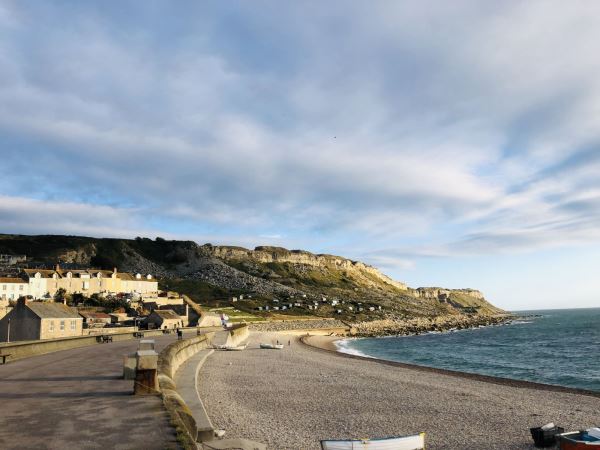 Dorset is surrounded by an 88-mile stretch of quite remarkable coastline. One of the pleasures of visiting (or living in) Dorset is that you're never too far away from the beach – whichever beach that may be, because there's plenty!
And by plenty, we mean loads! There are the major beaches such as the award-winning Bournemouth Beach and Weymouth Beach, along with the many smaller beaches such as Church Ope Cove. Take a look at some of many:
Chesil Beach
Chesil Beach covers 18 miles from Portland to West Bay, separating the East from the West. Chesil Beach has many interesting geological features, such as the fact that the stones are fist-sized at Portland, yet miniature at West Bay. During the colder months, Chesil Beach is also a haven for storm-watchers with waves swooping over the beach. Please remember to take caution if you have this in mind!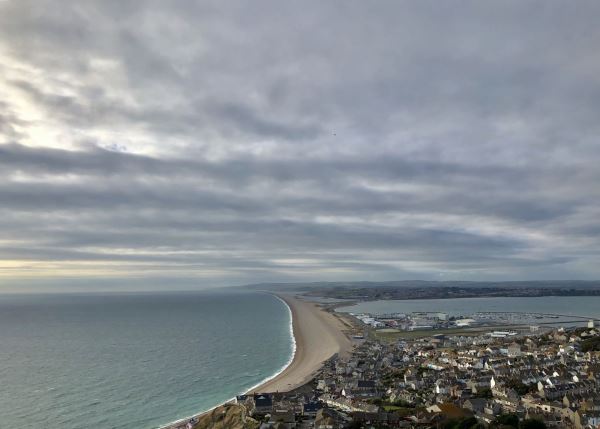 Bournemouth Beach
The UK's BEST beach of 2019, Bournemouth Beach was awarded this title for all of the right reasons. This seven-mile stretch of golden sand is accompanied by the glistening Bournemouth Pier, fish & chip establishments, a beach bar and a wide range of other bars and restaurants nearby. On a nice day, the place really is buzzing and is a dreamy place to be.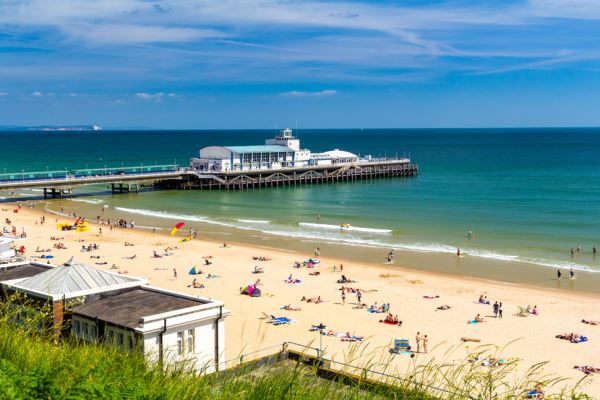 Durdle Door Beach
If you've heard of the Jurassic Coast (or Dorset for that matter), you've most likely heard of Durdle Door, and rightly so. The famous arch of Durdle Door is arguably the most iconic point of the Jurassic Coast, and it's stunning structure genuinely something you could look at for hours on end. To top things off, there's a beach where you can do exactly that – Durdle Door Beach.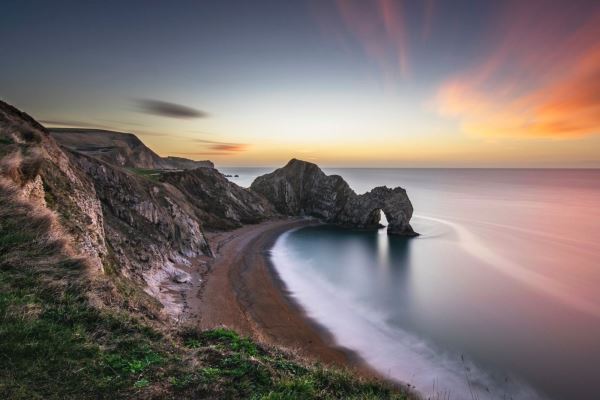 Lulworth Cove
Almost a stone's throw away from Durdle Door lies Lulworth Cove. The semi-rounded bay is a work of art by nature itself. Whilst there is lots to see and do when visiting Lulworth Cove, a beach lies at the heart of Lulworth Cove, where you can sit and enjoy the spectacular shoreline, including its calm, blue waters.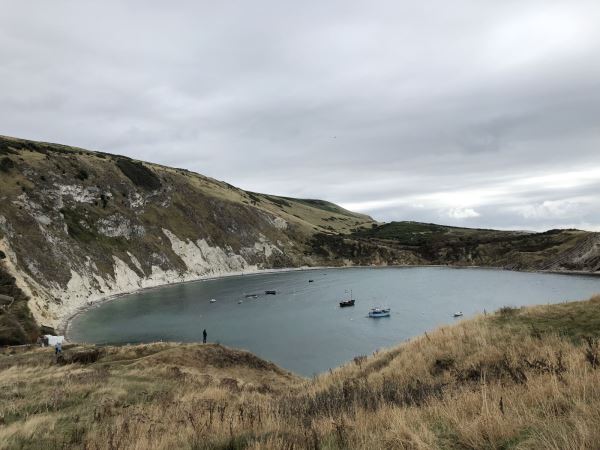 West Bexington
Looking towards the opposite end of the Jurassic Coast lies the beach at West Bexington. West Bexington is situation just off of the coast road between Abbotsbury and Burton Bradstock. The beach at West Bexington is a favourite for many with its cleanliness and tenancy to be quiet and peaceful. On a clear day, you'll also be sure to have the pleasure of remarkable views both ways.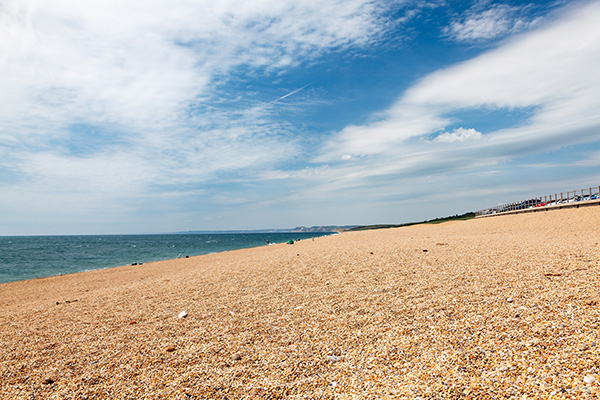 Weymouth Beach
With a bit more hustle and bustle is Weymouth Beach. During the holiday season, Weymouth beach is often buzzing with people enjoying the sun, bathing on the sand, swimming in the sea, enjoying a variety of food and drink, and anything else that you may dream of when being at the beach. Out-of-season, Weymouth Beach is an incredibly peaceful place to be as you watch and listen waves as they roll into the shore, and an even better place for the sunrise.
Chapman's Pool
Nestled in the Isle of Purbeck you'll find Chapman's Pool, between Lulworth and Swanage. Although a little tricky to get to, arriving at the beach will feel extremely rewarding once you find out what it's like. The secluded bay is surrounded by the naturally-eroded cliffs that contain up to 185-million years' of the Jurassic Coast's history, and panoramic views of the ocean, fishermen's huts and maybe a few boats. On a nice day, the water is often clear and blue – all making for a beautiful outing!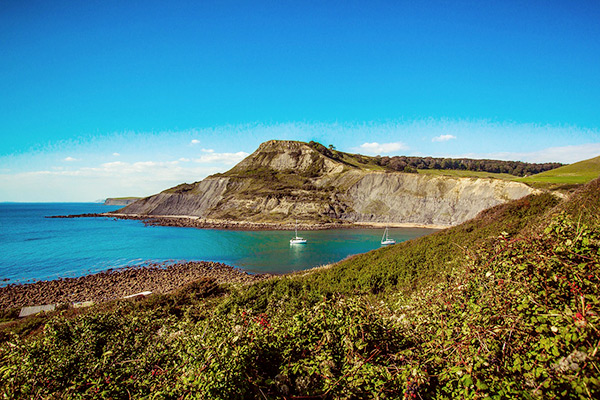 Studland Bay
Just a short trip down the road from Chapman's Pool lies Studland Bay. Upon arriving at Studland Bay, you'll be greeted by a 4-mile stretch of gorgeous, golden sands that are perfect for a good ol' sunbathe. Surrounding the beach is a unique, chalk headland with an array of wildlife in the greenland nearby. The views at Studland Bay are astounding, with Old Harry Rocks and Isle of Wight in sight. Even on a colder day, Studland Bay is an extremely nice place to visit.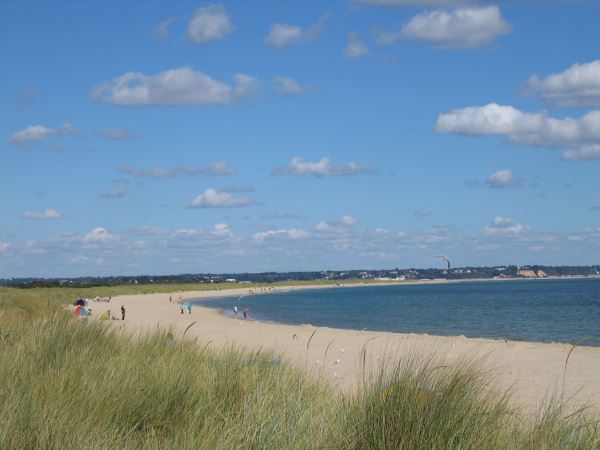 Eype Beach
A trip to the other end of Dorset may lead you to Eype Beach. Often overlooked by its neighbours West Bay and Lyme Regis, Eype Beach is a much quieter alternative and you're guaranteed just as stunning views. If you're looking to get away from the hustle and bustle of the busy tourist periods, we can assure you that you'll love it at Eype Beach.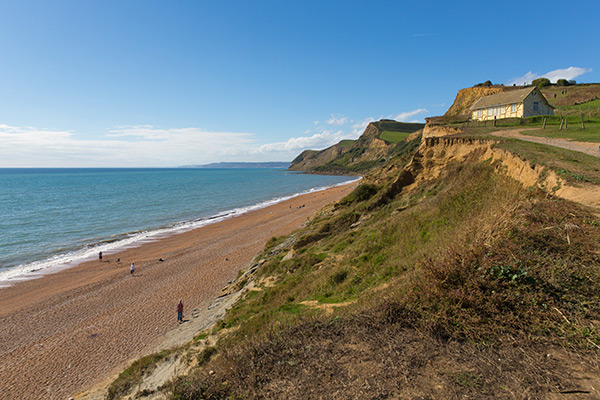 Swanage Beach
Back to Purbeck we go! Swanage Beach is known to be Swanage's "pride and joy" due to its golden sand, unpolluted, clear water and numerous, consecutive Blue Flag and Seaside Awards. You can enjoy a range of water sports at Swanage, or simply relax on the beach and soak up the joys of this lovely seaside town.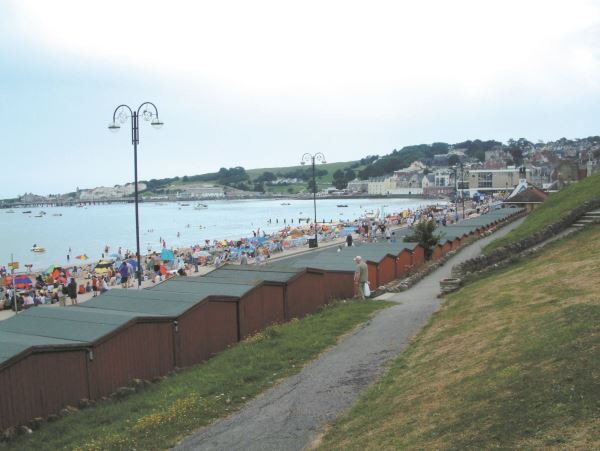 Ringstead Bay
Ringstead Bay is a quiet, relaxed beach near Osmington and Weymouth. Its combination of a pebble and shingle beach stretches for half a mile, with expansive views of Weymouth, Portland and other Jurassic Coast locations on offer. The sea at Ringstead Bay is often clear and safe to swim in.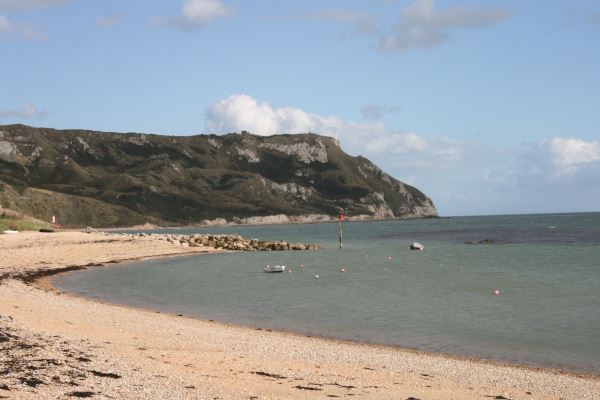 Sandbanks Beach
Let's take a trip to one of the UK's most up-market spots, Sandbanks. Sandbanks Beach has won the Blue Flag Award more times than any other beach in the UK. As well as a typical, relaxing day on the beach, there's lots to get up to such as the wide variety of water sports on offer. Top the day off with a bit to eat and drink at some of Dorset's best places to eat, nearby.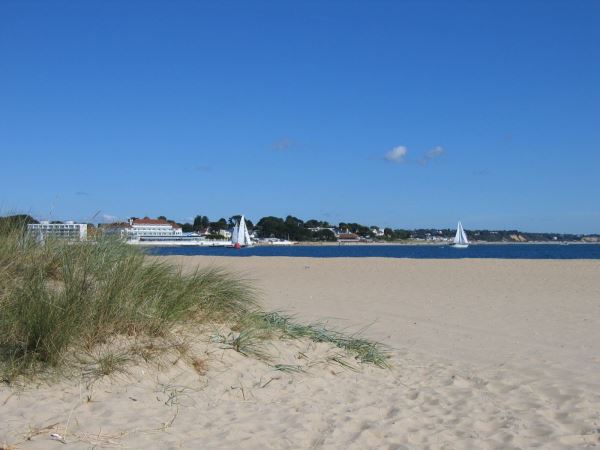 Church Ope Cove
A true hidden gem in Dorset, Church Ope Cove is a haven for peace and quiet. The large pebbles similar to that of Chesil Beach at the 'Portland end'. Like most beach locations on Portland, Church Ope Cove really gives a sense of uniqueness, but this really is beautiful. You can sit below the cliffs and old beach huts, listen to the crashing of the waves and stare into the sunset.
With so many wonderful Dorset beaches, life really is a beach!
Please share or leave a comment
Latest Features
Places to Go
Find places to go and things to do in Dorset using the options below.
Dorset Events
Sign up for Resort Dorset offers, events and news by email
Your data will only be used to send relevant information relating to Resort Dorset magazine and digital platforms. We will not share your data with any third parties, and you can of course unsubscribe at any time. Please see our full
privacy policy here
.